Car Factory Chooses Applied Pumps For Test Rig Fuel Pumps
A major UK based manufacturer of motor vehicles has chosen Applied Pumps for their test-rig fuel pumps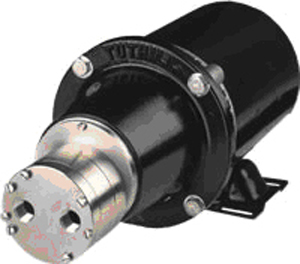 Test Rig Fuel PumpThe requirement was for pumps that could supply fuel to their engine test facility however the pumps must run 24/7, they must be ATEX certified for an Ex zone 1 area and their output must be pulse free. Also due to the very nature of the application these pumps must have zero maintenance down-time during the test runs and be completely reliable

Applied Pumps chose the sealless, magdrive gear pump from Tuthill Pumps. These D & T Series models are small, compact, leak-free and provide a smooth continuous flow. These pumps are compatible with all common fuels including petrol but also when fitted to suitable motors are ATEX certified for use with zone 1 areas. This made them a perfect choice.

Applied Pumps are gear pump specialists and stock a very large range. Standard pumps for oils and fuels can often be dispatched on the same working day as your order and that's including with an electric motor!