Arco Brings Site Safety Into Focus
Eye protection is a crucial component of safety in the workplace as eye damage is one of the most frequently sustained and potentially serious types of industrial injury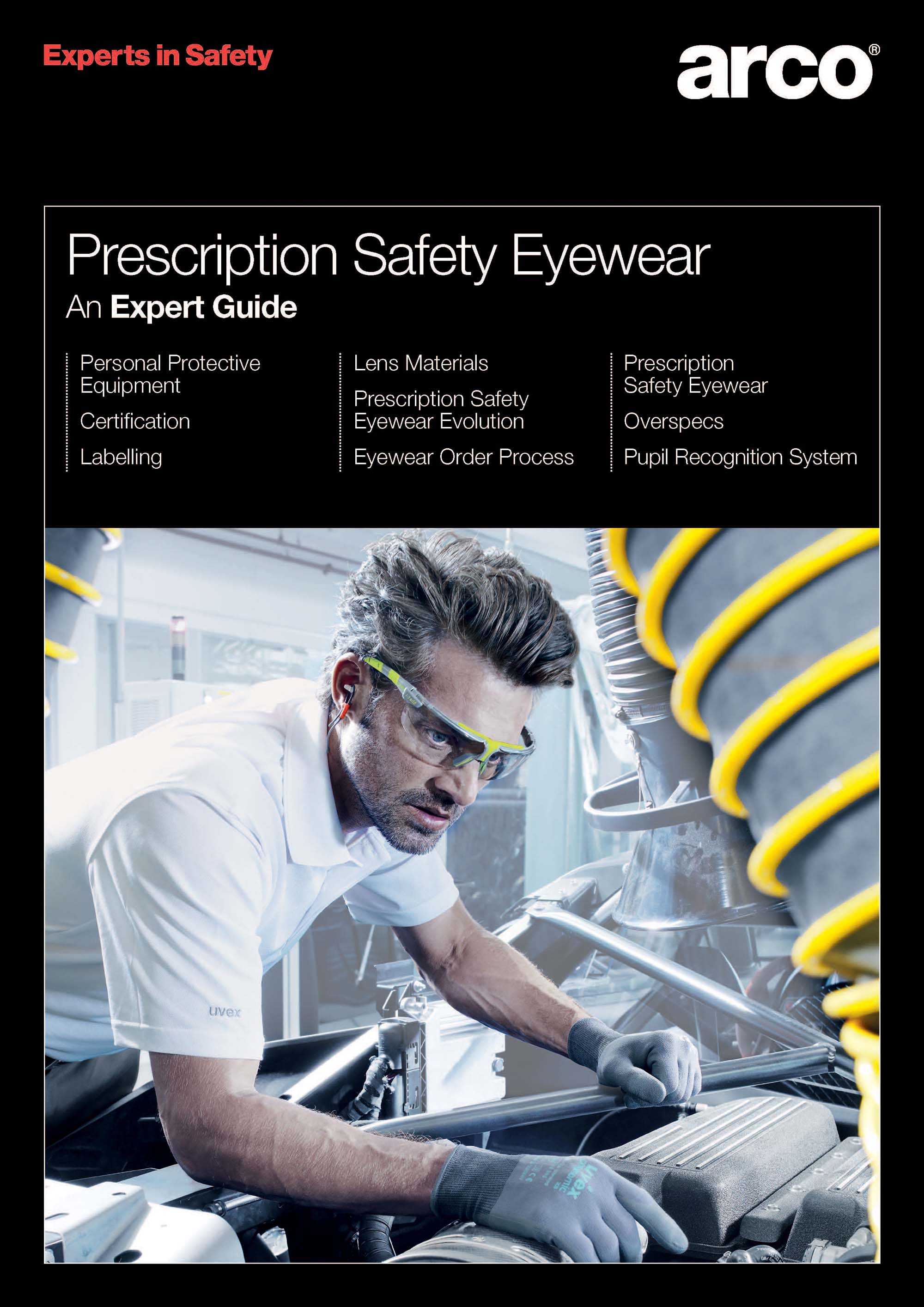 Up to 2,000 workers injure their eyes at work every day across the world , with one in ten of these injuries requiring one or more missed workdays to recover and 10-20% resulting in temporary or permanent vision loss . Although eye protection has largely been accepted as an essential item of personal protection equipment (PPE) for workers in hazardous environments, the same is often not true about prescription safety eyewear. Although an estimated one in four workers wearing protective eyewear will require prescription safety eyewear to carry out their job safely, take up is much less than this.

In order to reduce the risk of injury in the workplace, it is important that safety eyewear is selected to offer the right level of protection without causing any deterioration in the user's ability to see and perform their tasks safely. Arco offers a comprehensive range of prescription safety eyewear which incorporates the latest technology and combines protection with prescription. Frames are designed to suit a range of preferences, including fashionable and sporty selections. Designed with comfort in mind, all eyewear is developed for a secure and stable fit, with different face shapes also allowed for. This enables workers to focus on the task at hand, increasing user acceptance of their eyewear protection.

Arco offers a variety of different frames to choose from across its prescription safety eyewear range from Honeywell and uvex. Selecting and ordering the right protection is as simple as ordering a pair or reading glasses. Arco accepts prescriptions from any reputable optician and its expert advisers are on hand to provide guidance on choosing the right style, lens material and frame to ensure the right protection for the job. Fitting and collection is then carried out by the customer's selected high street optician, offering quality assurance at every stage.

The Arco prescription safety eyewear range includes overspecs to sit on top of everyday prescription glasses for a cost effective, low impact protection solution to everyday hazards in the workplace. Tested and approved to Level S specifications, overspecs can withstand an impact velocity of 45 metres per second. For workers requiring protection against higher velocity impact hazards, goggles are available which include prescription inserts. Made from a polycarbonate lens, goggles can withstand an impact of up to 90 metres per second and are suitable as a protection solution for workers using equipment such as grinders or lathes.

Arco also offers independent expert advice on a wide range of prescription safety eyewear for various applications, with access to a dedicated team of nationwide experts to carry out risk assessments and determine site specific needs. Working in partnership with Honeywell, Arco provides complementary eyewear audits on sites with over 50 prescription eyewear users. Audits include a site visit, risk assessment of current working practices and use of current eye and face protection, a survey report providing information on EN standards and employer responsibilities and a post survey review including product trials and educational training for workers to maximise user acceptance and compliance.

As part of Arco's commitment to safety it has also produced a dedicated Expert Guide to Prescription Safety Eyewear which provides customers with an overview of legislation, EN standards, a step-by-step ordering process and guidance on selecting the correct eyewear for the job including frame and lens options. The Arco Expert Guide to Prescription Safety Eyewear can be downloaded at http://www.arco.co.uk/prescriptioneyewear.