Resilient Winter Weather Protection From ARCO
As winter approaches, outdoor workers are exposed to freezing temperatures, heavy rain and strong winds, bearing the brunt of the extreme changes in weather conditions while most people take shelter i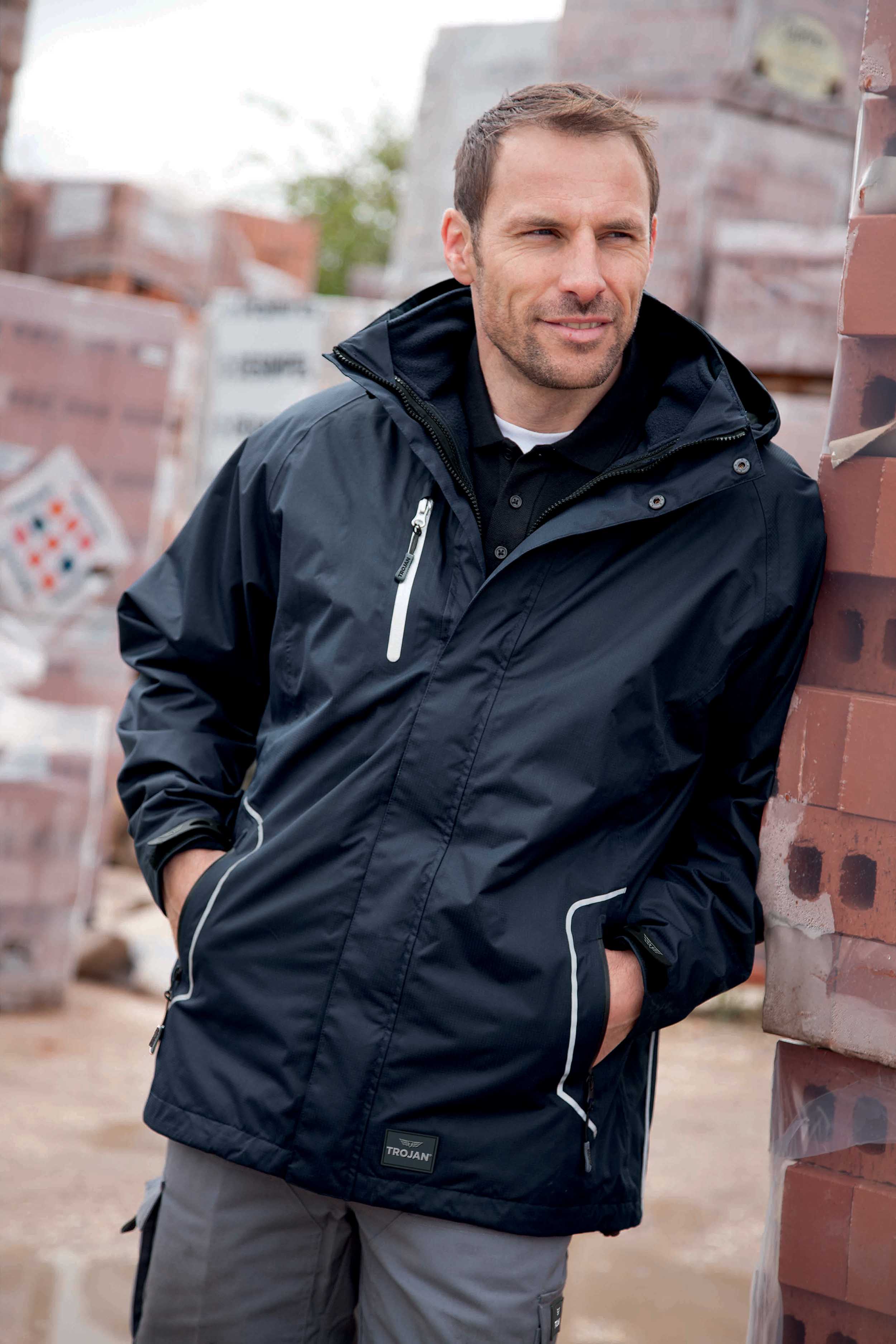 It is essential that these workers remain protected from the hazards of working outdoors when temperatures drop and wind speed increases to prevent cold stress. This is a significant risk factor if heat is allowed to leave the body quicker than it can be produced and can lead to serious health problems.

Committed to keeping people safe and well this winter, Arco, the UK's leading safety supplier, has further developed their winter weatherwear layering system, designed to keep workers warm, dry and comfortable in extreme weather conditions. In addition to last year's successful launch of the Trojan® Base Layers, Arco has now developed interactive garments which allow an insulating 'mid' layer to be directly zipped into an outer layer. This new interactive garment concept provides the wearer with the flexibility to select garments which suit the environment they are working in; they can wear both layers together in colder temperatures or wear the individual garments separately when working in slightly warmer environments.

Dalvir Sarkaria, Arco Product and Procurement Manager for Weatherwear, said: "Thermal comfort is essential to worker productivity and studies have shown that wearing multiple layers is more effective than a single thick layer. Layering clothing effectively traps heat close to the skin and can be easily and quickly removed if conditions change. Arco's interactive layering system ensures wearers get the best results from their garments by providing up to three individual layers of protection: a base layer, a mid layer and an outer layer."

A breathable base layer sits next to the skin and keeps the body warm and dry. Developments in fabric technology have ensured that new styles not only retain heat, but also keep the body cool by wicking sweat away; preventing garments from clinging to the skin and making the wearer feel cold. For a base layer that provides customers with optimum performance, Arco recommends its Trojan® Base Layer. Soft, antibacterial and manufactured from innovative HydroBase™ fabric, the Trojan® Base Layer is suitable for multi season use.

The mid layer, known as the 'insulating layer' is made from synthetic or acrylic fabric. The mid layer should be fitted to allow minimum air movement which ensures that maximum heat is retained. Arco offers a wide choice of garments suitable for use as a mid layer, including the lightweight Trojan® microfleece. This micro fleece offers high warmth to weight ratio and can be zipped into the new Trojan® Interactive GORE-TEX® Jacket.

Other mid layers can also include soft-shells or heavier weight fleeces like the Trojan® Glacier fleece.

Finally, the outer layer is the shield against wind, rain and abrasion. Arco's Trojan® Interactive GORE-TEX® Jacket offers wearer the best in class material and technology. Garments engineered with the renowned GORE-TEX® fabric are 100% waterproof and breathable. Combined with optimised windproofness, garments maximise protection and comfort for the wearer. The Trojan® Interactive GORE-TEX® Jacket is the only jacket in the Trojan® weatherwear range tested and approved to meet EN 343 Protection against rain and exceeds the conditions of EN14360 Gore rain tower test. It is also packed with additional features to make it user friendly.

Arco's winter weatherwear range provides top to toe protection including trousers, head protection, hand protection and footwear, all which compliment the range of garments available as part of its interactive layering system.