Wireless Solution To Port Construction Work
Lithuania latest destination for Geosense monitoring system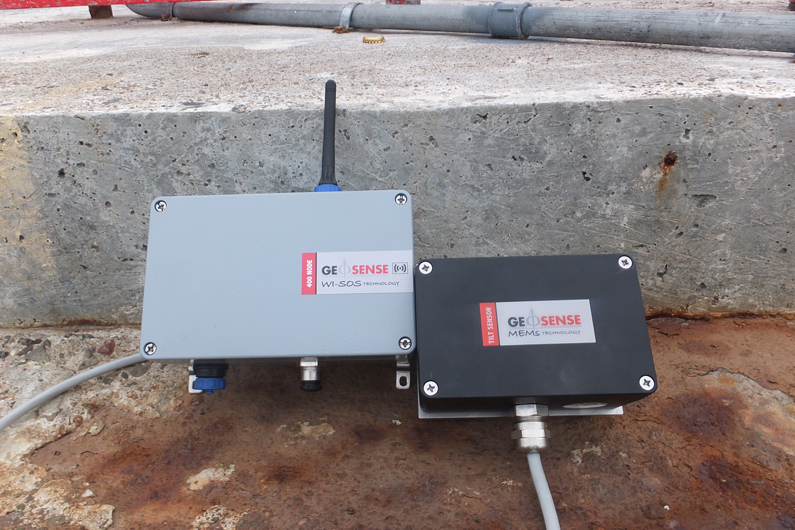 Geosense Wi-SOS 400 wireless monitoring system provided the perfect solution for a project to extend the port at Klaipeda in Lithuania.

The wireless option was ideal as it meant cables did not have to be run on the breakwater in a public area.

Klaipeda, which is located on the coast of Baltic Sea harbour and 300km away from the capital city Vilnius, is the only port in Lithuania, and therefore is the only gateway to the sea. Due to it is unique location, it was critical to keep the port servicing during construction work.

A monitoring system was proposed in order to monitor the existing cracks on the breakwater and tilting on the four existing towers and also the water level changes in the breakwater. Geosense proposed the Wi-SOS 400 wireless system with VW Crack Meters, MEMS Tilt Sensors and VW Piezometers.

All data was transmitted wirelessly from sensor to gateway. It is then available to download manually if required and accessible remotely through user-friendly web-based software displaying the real-time data.

"Projects such as this illustrate the importance of wireless systems. Because the breakwater had to be monitoring while the port continued to run as normal, a system without cables was the obvious choice for a public area," explained Geosense Senior Sales Engineer Erkan Tahiroglu.

Extension of the port was required to enable it to handle bigger ships as well as the growing volume of international trade which followed Lithuania's membership of the European Union.

The southern and northern port jetties are being extended, reaching 1300m and 1400m respectively. The entrance channel is being dredged to a depth of 14.5m. Contractor is Getelit and the client The Klaipeda Seaport Authority (KSSA).