Stute Launch New 200g Hazelnut Spread
Stute Foods is launching a new 200g jar of its premium hazelnut spread with cocoa, Choc-O-Nut, this month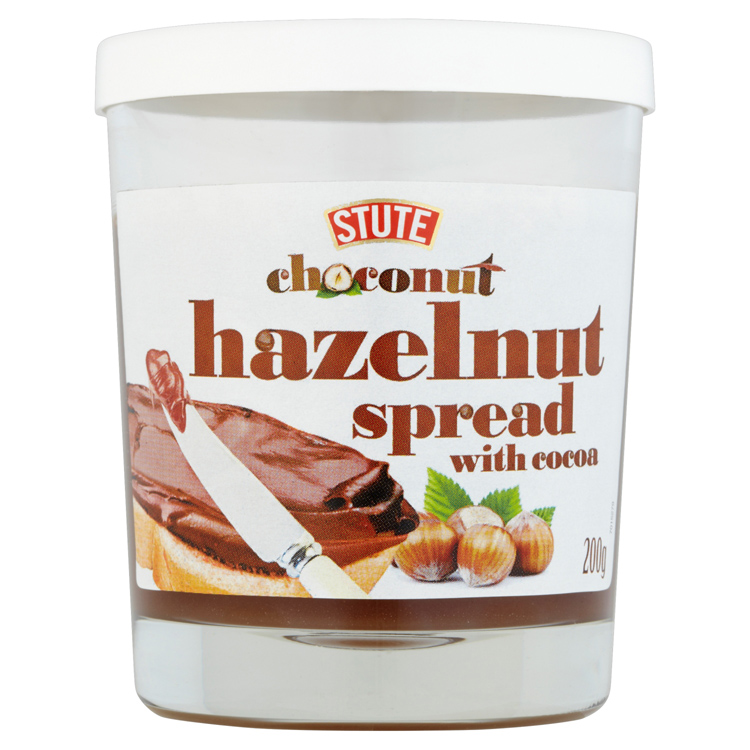 Stute Foods New 200g Hazelnut SpreadThe privately-owned company, which has produced Choc-O-Nut for over 20 years in a 400g jar, is introducing the new look, new-size jar in a convenient case size to help retailers meet consumer demand for hazelnut spread with cocoa. Stute's new jar, which will be available in a 6 x 200g case, provides a unique and improved offer to Cash & Carry and Wholesalers.

Laurence Hybs, Managing Director at Stute Foods, comments: "The addition of the new 200g jar means we can offer our premium hazelnut spread with cocoa to all households. Hazelnut spread continues to drive both volume and value growth in the sweet spread category and this launch reinforces our commitment to all sectors.

Stute's hazelnut spread with cocoa is produced using premium quality hazelnuts (13%) and cocoa (7%). Stute hazelnut spread with cocoa uses UTZ certified cocoa, which supports sustainable farming now and in the future. It is also free from preservatives, flavourings and colourings. The 200g jar can be recycled as a drinking glass after the spread has been enjoyed. The jar comes with a foil seal and plastic clip on cap for easy, convenient use.