Superb Simulation Facilities At Manchester School Of Engineering
The School of Engineering at The University of Manchester has recently taken delivery of new simulation equipment from UK company, Merlin Products Ltd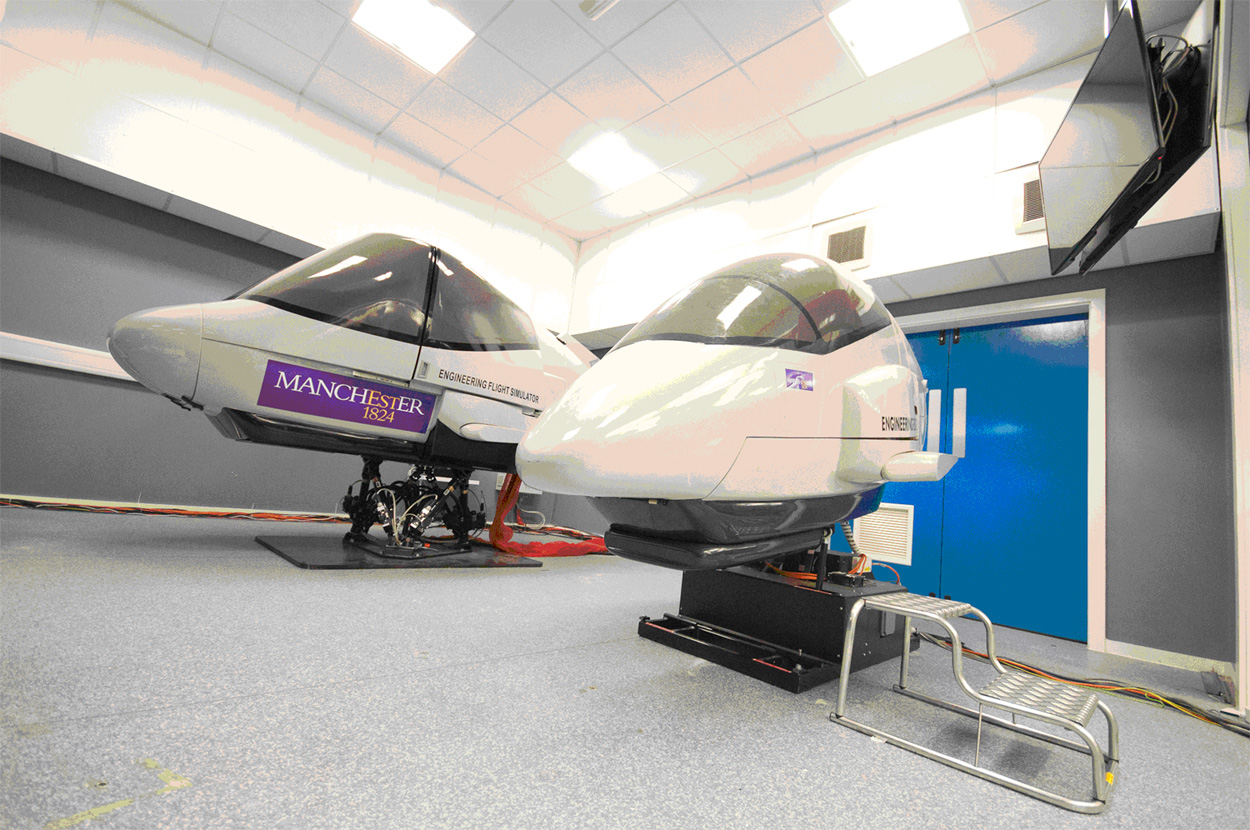 Such has been the popularity of aircraft simulation with the Manchester Aero Engineering students, that the installation of the new simulators will ensure that maximum use may be made of their laboratory.

Dr. Nick Bojdo said 'The University of Manchester is delighted to see the arrival of its new MP521 six degree-of-freedom motion flight simulation, and two MP 500-1 static simulation stations, from Merlin Flight Simulation Group.

The additions greatly enhance our teaching capability, allowing four students to fly at the same time, and for a longer period of time than was previously achievable. The simulators will be used to provide students with a practical knowledge of aircraft handling qualities in an immersive environment, such that the link between aircraft design and flight mechanics can be fully appreciated.

Past experience and feedback from students has shown the use of flight simulators to be an invaluable tool in contextualising the numerous and complex concepts taught on the undergraduate Aerospace degree programme.'

Student teams from Manchester University entered their aircraft designs in Merlin's IT FLIES competition in 2014 – winning in the USA and the UK.