Support The Made In Britain Campaign
Invest in UK designed and manufactured noise measurement equipment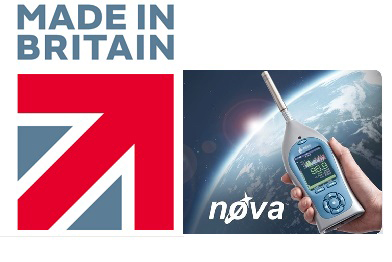 Pulsar Instruments celebrate 45 years in business this year. Since 1969, the Yorkshire firm has designed and manufactured many instruments to help health and safety professionals in the UK and around the world meet occupational noise regulations. The company is passionate about acoustics and committed towards helping employers safeguard their workforce's hearing by controlling harmful noise levels with the best technology available.

The company has seen unprecedented levels of growth in the last three years despite a challenging global economic climate. It now sells its world class products, which include professional sound level meters, acoustic calibrators, personal noise dosemeters and wall-mounted noise activated warning signs in over 45 countries.

It counts some of the biggest brands in the world as its customers such as DHL, Dr Oetker, SMG Europe, Michelin Tyres, and Procter & Gamble amongst others who have placed their trust in a small but experienced UK manufacturer of noise measurement equipment.

The firm launched a new range of sound level meters in recent months: the Nova which has made Pulsar a global brand. The new product range is a UK story and made possible thanks to local talents such as engineers, assembly workers, designers, printers, photographers and promoters who assisted with the launch of this substantial project.

The highly innovative noise meters make use of the latest technology available and are a credit to British acoustic and electronic engineering. The Nova range of sound level meters is made entirely in North Yorkshire, UK which is part of a continued desire from the firm to support the local economy.

A whole range of after sales services is available from Pulsar in the UK to its customers around the world, protecting their investment. Further, buying from an ISO 9001:2008 registered company, Pulsar customers can benefit from expert recalibration services, undertaken by dedicated UK service engineers, as well as regular software updates and second-to-none ongoing support.

Pulsar are proud to be a UK manufacturer with a strong international presence. This is supported by a small team of highly skilled and talented individuals. Their commitment, hard work and loyalty are key drivers to the continued success.

The fact that Pulsar Instruments celebrates 45 years in business speaks for itself. The firm is stronger than ever, and still growing, innovating and capturing new markets around the globe. There are many good reasons to be excited about the future.