Safety Is Kee At Irish Plant
In collaboration with its Irish partner, Skyway Safe Access Equipment, Kee Safety has provided a roof top safety solution for a manufacturing plant to deliver a major improvement in rooftop safety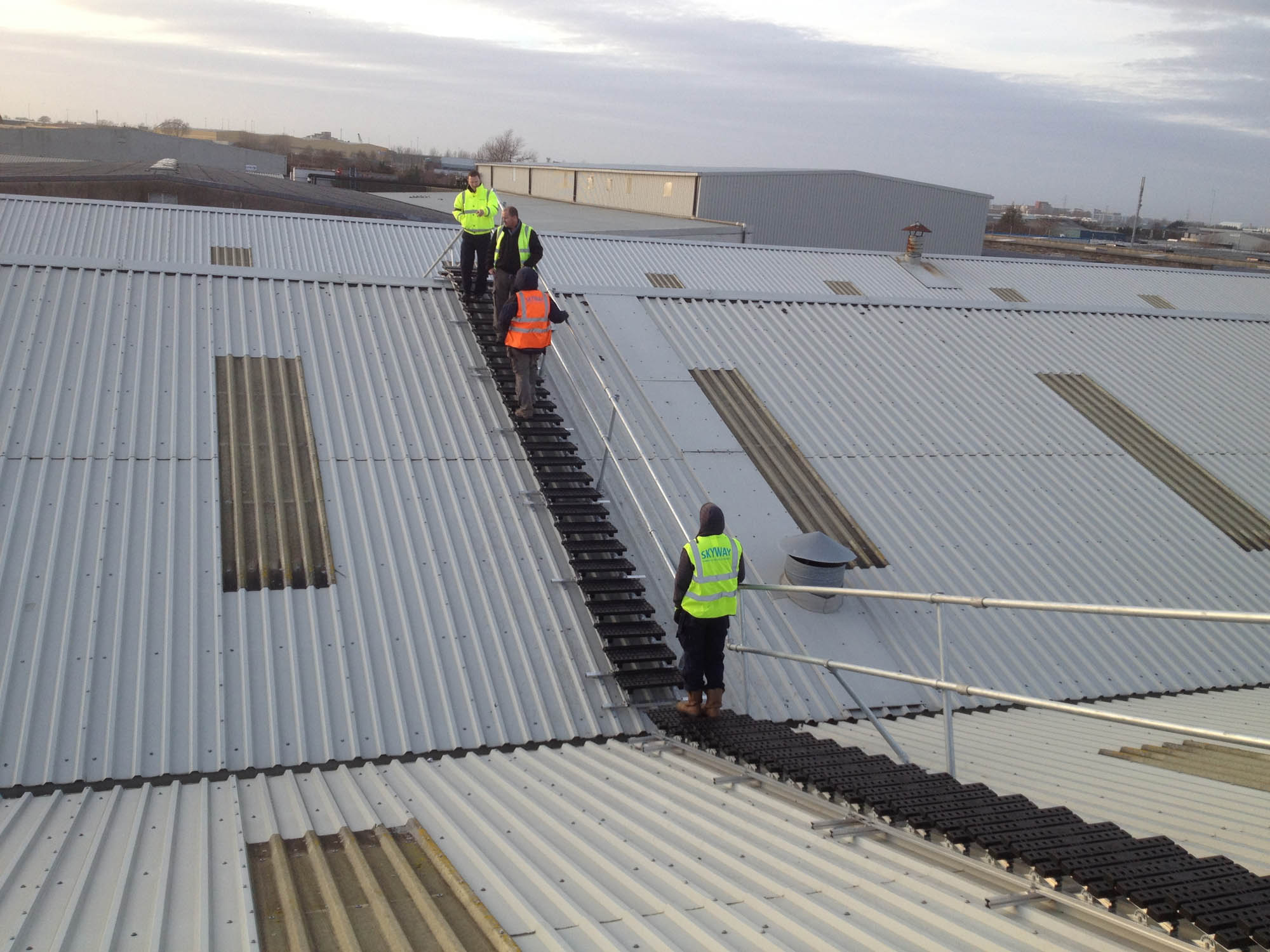 The roof of the facility was in a poor state of repair, demanding regular maintenance visits to fix leaks and carry out necessary works to other areas. Bearing in mind the fragile, glass roof lights on the roof and with only an existing fabricated walkway in place which was non-compliant with current health and safety regulations, the risks of slipping, tripping and falling for employees and contractors accessing the area were significant. The company called on Skyway Safe Access Equipment, Kee Safety's ISO9001 & OHSAS 18001 accredited Fall Protection Partner in Ireland, for an effective solution.

Skyway carried out a detailed assessment and recommended the Kee Walk® stepped walkway system for the project. Kee Walk® is a modular, aluminium walkway system that can be quickly installed on any roof type up to a 45 degree pitch, making it perfect for this project where the roof pitch was 12 degrees. The specially designed modular chassis allows for complete adjustment on site, eliminating the need for on-site fabrication and hot works permits. The company fitted 50 linear metres of the Kee Walk® system, replacing the existing fabricated structure and ensuring a long-term, safe roof access solution.

"The stepped, non-slip Kee Walk® system was ideal for this project," comments Alan McCann, Commercial Manager at Skyway. "The adjustable steps feature ensured minimal engineering was required, so we were able to deliver the project in a very short time frame which, alongside improving safety, was an important factor for the client. We installed an accompanying handrail to enhance safety and provide a stable handhold."

Being an 'off the shelf' product, Kee Walk® specification is simpler and installation quicker and easier on-site than other solutions. Kee Walk® is fully compliant to BS4592 and tested to EN516: Prefabricated Accessories for Roofing-Installations for roof access-walkways treads and steps.