Titan Slitter Rewinders Celebrate 50th Anniversary With UK Open House
Atlas Converting Equipment Ltd. is celebrating 50 years of excellence in slitting & rewinding technology for its range of TITAN slitter rewinders with an Open House event to mark the occasion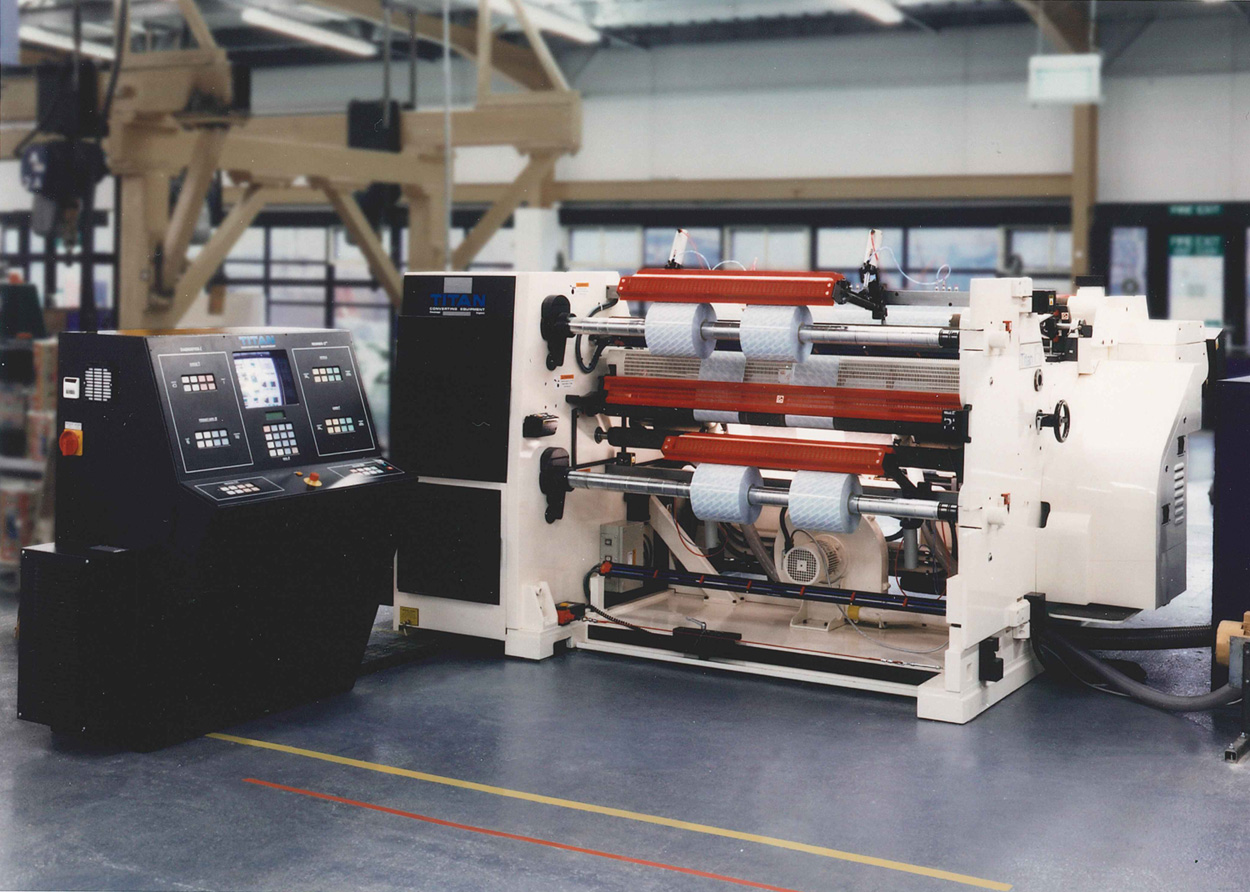 The Open House is being held at Atlas Converting Equipment Ltd. in Bedford (UK) on 17th September when the latest Titan slitter rewinder technology will be presented and demonstrated. Guests will include customers & prospects, certain suppliers and representatives from the converting media, the converting industry and some Titan company veterans.

Partner suppliers of Titan will also be participating at the event and will include presentations by Koch robotics, Dienes slitting technology, BST web guiding & inspection systems and GaVo core cutting solutions. A guest speaker has also been invited to the event and an Anniversary Dinner will be held on the evening of 16th September in the historic centre of Bedford.

Invitations have been emailed worldwide and the number of guests at the Open House will be limited, so participants are encouraged to register as soon as possible by sending an Email to tracey.stagg@atlasconverting.com to avoid disappointment.

All Titan slitter rewinders sold for delivery during 2014 feature a special 50th Anniversary machine livery and those customers will also receive a commemorative gift. Pages dedicated to Titan's 50th Anniversary are viewable on the Atlas-Titan website at http://www.atlasconverting.com/company/anniversary with a history of Titan, its machines and milestones which all started in London, back in 1964.

Today, the Titan brand is synonymous globally with high quality and high performance slitting & rewinding technology and with more than 2,500 installations in over 70 countries, it is widely acknowledged as a leading supplier in its market sector.