Solartron Metrology Incorporates Novel Design In Narrow Gauging Probe
AMETEK Solartron Metrology has introduced its slimmer line of gauge probes, the D6J Pencil Probe Series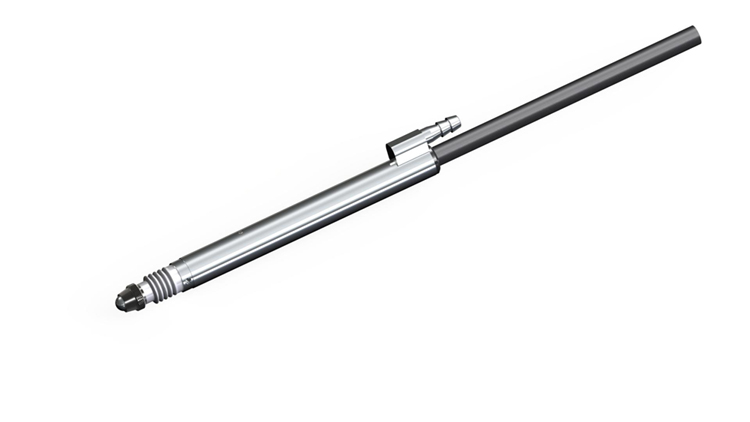 This gauge probe series features a revolutionarily narrow, 6mm, body. Its compact design affords gauge builders and test engineers much needed space, without sacrificing performance, quality, or product life expectancy.

The D6J series utilizes an innovative construction approach to maintain the effectiveness of the probe. It employs long-life, precision bearings so that diameter size may be drastically reduced, by up to 25% of the standard probe diameter. As repeatability is a top priority, these long-life, precision bearings ensure that the D6J's high level of accuracy is maintained throughout millions of cycles.

The D6J series is designed for easy installation. It is completely compatible with the Orbit®3 Network, a fully formed digital measurement system. These probes can easily interconnect with other sensors, instruments and outputs. The D6J series emphasizes easy maintenance by incorporating replaceable M2 thread tips into its design.

The D6J boasts state-of-the-art specifications and was created to meet IP50 Protection standards, which ensures its longevity. It includes resolution programmable to 0.01 µm to ensure user precision. This probe features 2mm, 5mm and 12mm measuring ranges to meet the needs of an array of applications for a myriad of industries, including automotive, aerospace, electronics, precision bearing industry, and even engine components.

Solartron Metrology is a world leader in design and manufacture of precision digital and analogue dimensional LVDT gauging probes, displacement sensors, optical linear encoders and associated instrumentation. It is a unit of AMETEK, Inc., a leading global manufacturer of electronic instruments and electromechanical devices with annual sales of more than US$3.3 billion.