Ametek Solartron Metrology Combines Technologies To Create Next Generation Linear Displacement Sensor
Solartron Metrology, a recognized leader in linear measurement and dimensional gauging, has introduced the G-Type position and linear displacement measurement sensor with direct analogue output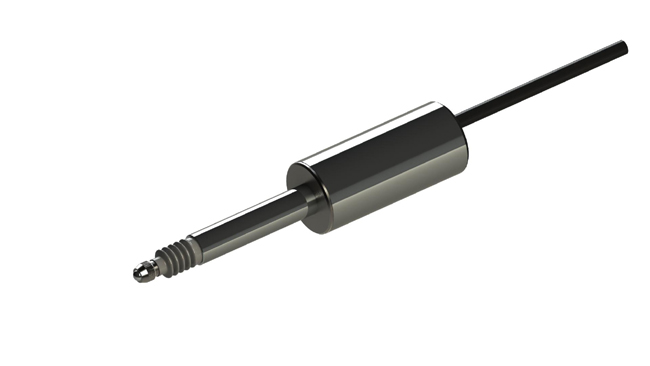 Utilising its industry-leading expertise in probe design and electronic integration, Solartron Metrology's G-Type sensor offers "the best of both worlds."

All G-Type models feature a Linear Variable Differential Transducer (LVDT) as the measuring element. LVDTs are able to cope with a wide range of applications, while delivering superior linearity. Additionally, the inherently frictionless nature of this measurement device ensures that it will not wear if used properly. That complements the durable sensor body, which is made of hardened stainless steel.

Solartron Metrology employs the electronics from its S-Series displacement sensor into the new G-Type sensor. The compact, internal electronics system guarantees usability by offering a choice of 4 measuring ranges: 2, 5, 10 or 20 mm. The sensor is directly compatible with PLCs and other data collection systems. The G-Type sensor features direct analogue output in 3 signals: in voltage (0-10V or +/-10V) or current (4-20mA). This analogue output is conducted by a two meter PU cable that contains a foil screen layer and is resistant to scuffs and scratches.

The G-Type sensor incorporates Solartron Metrology's state-of-the-art AX probe in its design. The probe's tight tolerance, cartridge-type bearing with chrome/carbon balls ensures that the G-Type supplies non-repeat linear measurements, while sustaining a long product life (type tested to over 13 million cycles.) The sensor's efficiency is greatly improved by the AX's multi-chambered coil that increases the gain as the core moves along the coil.

The G-Type sensor's efficiency and reliability make it the perfect, cost-effective solution for a myriad of demanding applications in test, measurement, automation and process control.

Solartron Metrology is a world leader in electronic instruments used in ultra precision manufacturing and a unit of AMETEK, Inc., a leading global manufacturer of electronic instruments and electromechanical devices with annual sales of more than £2.5 billion.