Powerful Floodlighting For Hazardous Area Illumination
The Guardian from Nitech provides completely portable powerful floodlighting for Hazardous Area illumination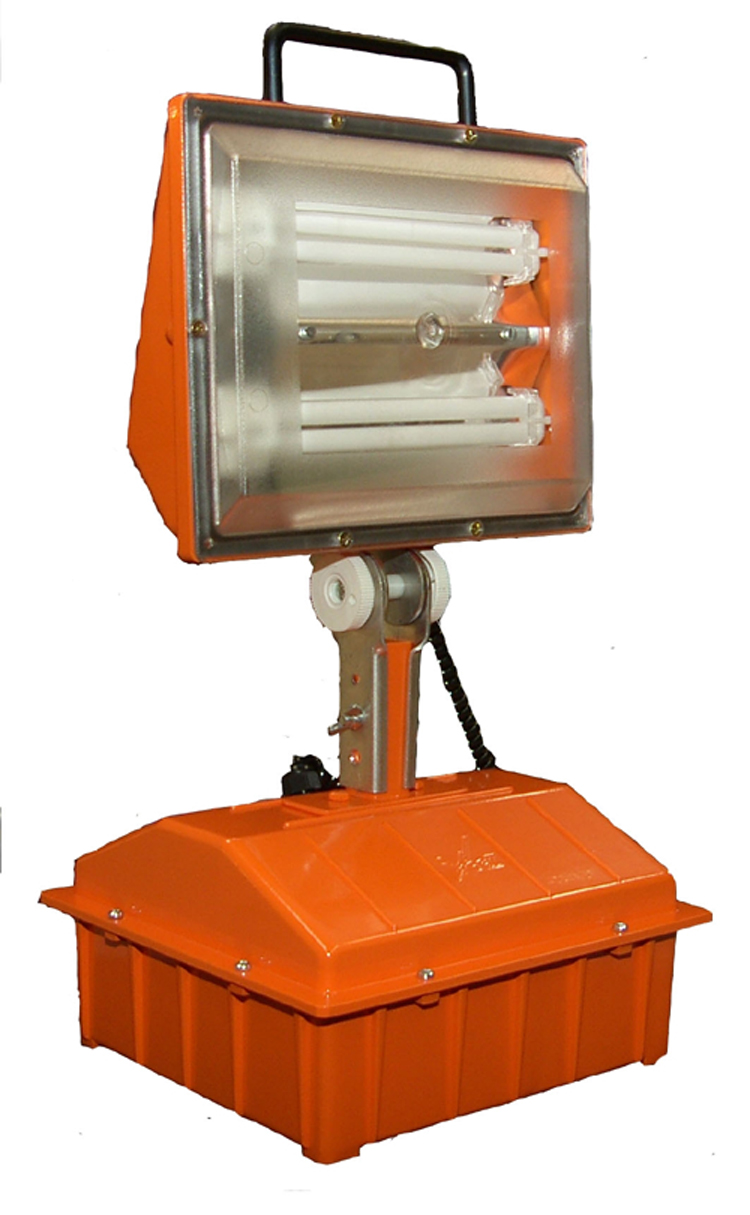 The product delivers very significant operational benefits and advantages in areas such as Offshore Oil and Gas Exploration and Production where the Guardian has received full accreditation from the major producers and service contractors and has been widely adopted.

The Guardian is totally portable, compact, self-powered and extremely robust. The rechargeable power source provides a minimum 11-12 hours of full power operation. The powerful illumination features an exceptional quality optimised for both critical task applications and general lighting. The superb shadow-free colour balanced illumination is achieved through a combination of independent high frequency electronic inverters and high performance CFL light sources. These matched devices also provide excellent energy conversion ratios.

The combined benefits of compact size, low weight and cable-free operation and the high performance long duration illumination provide the operator with significant advantages which enable increased efficiency and an improved and safer working environment.

The Guardian is designed for long term heavy duty use in arduous conditions. The body and floodlight are manufactured from marine grade high pressure diecast aluminium . The lens is double thickness polycarbonate.

Rapid recharging is provided by a highly efficient, intelligent switch-mode electronic charger. Indicator lights monitor the state of charge and the process is entirely automatic. The unit accepts all charging voltages in the range of 100 to260vac and is compatible with all standard intemational connector types.

Guardians offer a very long and maintenance free life. In addition a major design feature ensures that, when necessary, all maintenance and service and repair can be provided on site with standard facilities. Nitech also offers a full RTB service if preferred.

The very significant operational advantages of the Guardian are combined with an extremely competitive initial purchase price and a low whole life cost. A hire service is also available.

The Guardian is an Environmentally Approved Green Product and each unit can save up to 2.5 tonnes of CO2 p.a. in comparison with conventional generator and compressor powered alternatives.

Since introduction the Guardian has been approved and adopted by major organisations and companies throughout the world. Specific areas of use include Offshore Oil and Gas, Petroleum and Chemical Industry, Aerospace, Nuclear, Food Processing, Waste Water Management, Energy Distribution, Agriculture, Construction, Marine and Transport.

The Guardian is available from a wide number of specialist distributors worldwide.