Our Aircraft Designers Of The Future
A team from University of Manchester won IT FLIES UK 2014 – Merlin Flight Simulation Group's unique Aircraft Design and Handling Competition where top test pilots fly students' designs in a simulator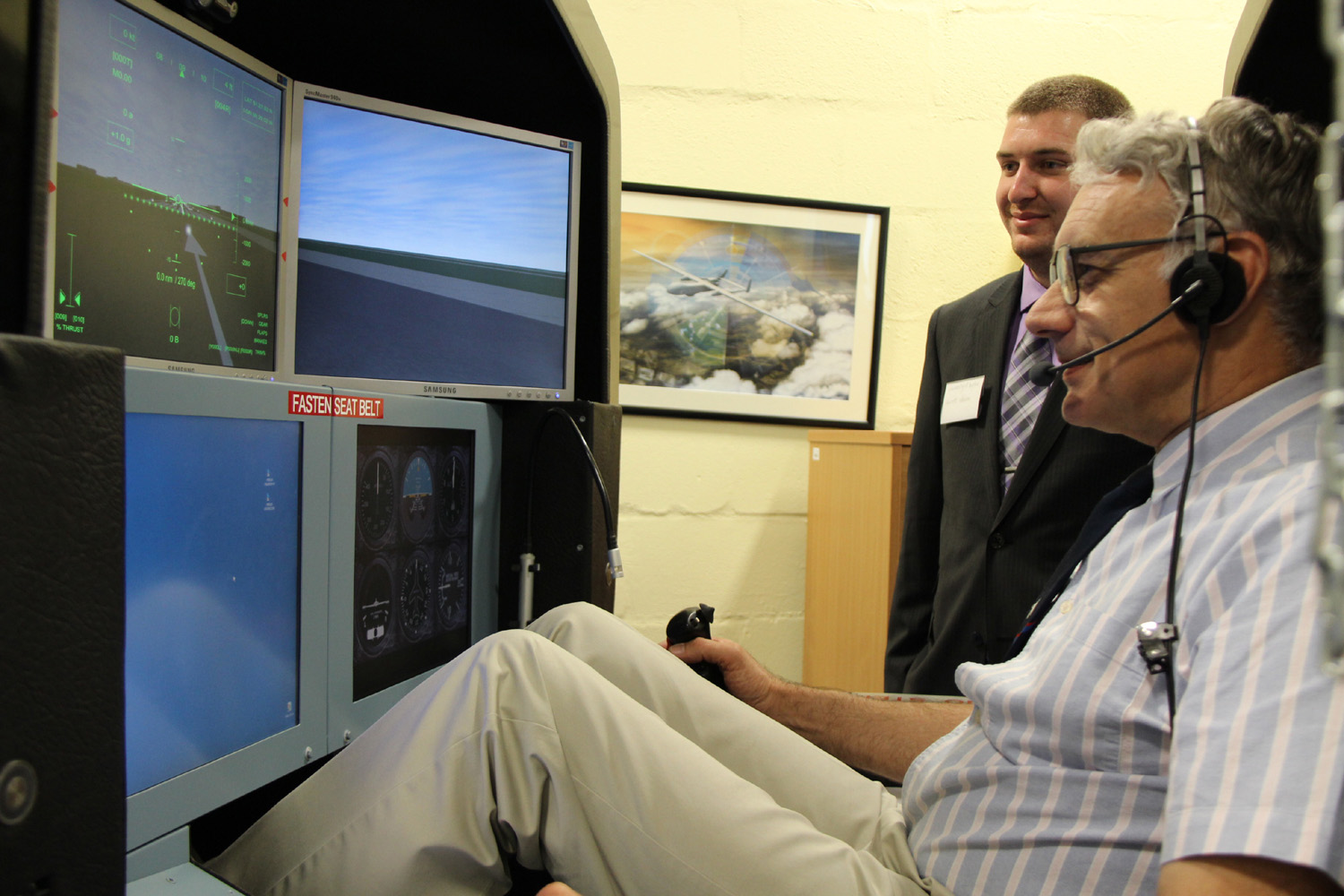 This year's event was held at The School of Engineering, Swansea University, and attracted nine entries. Universities competing included students from The University of Dayton, who made the long journey over to the UK to see their designs assessed.

Flying judges this year were top UK test pilots Dave Southwood, and Gordon McClymont, both from The Empire Test Pilots School, both with a massive number of flying hours on numerous aircraft types.

As ever, entries were varied, general aviation aircraft, aerobatic aircraft, UAV's, a micro jet, and a crop duster, being some of the designs entered.

Great work by The University of Manchester - who also tied first in IT FLIES USA earlier this year at The University of Dayton, Ohio.

Manchester are awaiting delivery of their new MP521 simulator from Merlin next month.