Wardray Premise And Childrens Hospital Of Philadelphia
Wardray Premise is the UK's leading manufacturer and supplier of MR Accessories. Our philosophy of "Quality without Compromise" is evidenced in our products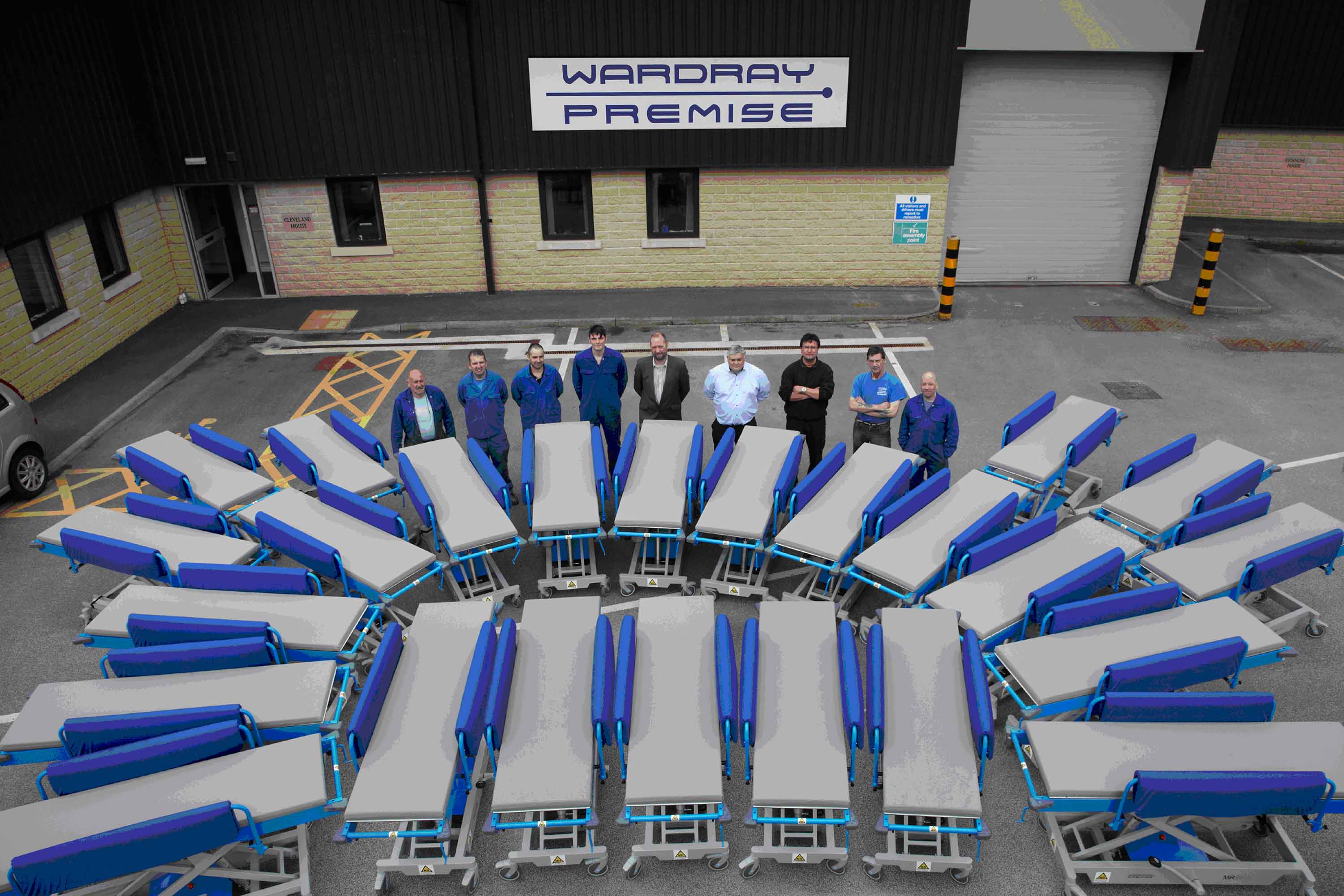 This we feel is especially evident in the popularity of our current MR Elevating Height Trolley ref: MR5501. Designed in conjunction with both radiological and anaesthetic staff, in its current form we have sold in excess of 750 worldwide.

In 2013 we received a single order for 27 Trolleys along with 8 of our MR6300 Relax & View Video systems from the Children's Hospital of Philadelphia.

The MR5501, along with many other items in our MR range, has been thoroughly and independently tested and can safely be used with all scanners up to and including 7.0T.

The photograph shows some of the trolleys ready for shipment to the Children's Hospital of Philadelphia, with the staff who helped in their production.