Cuba Initiative Business Conference - New Opportunities For Investment And Business
Together with the Cuban Embassy in London, The Cuba Initiative will be hosting a major business event in London on the 23rd June and in Glasgow on 24th June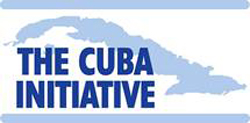 A high level delegation from Cuba touring European Capitals will be setting out the new opportunities arising from the new Cuban foreign investment law, and also informing UK companies and investors and about the opportunities associated with the Mariel port.

The delegation to the UK from Cuba will include as key note speakers and panellists:

• Ileana Nunez, Vice Minister for Foreign Trade and Investment, and leader of the delegation
• Deborah Rivas, Director General for Foreign Investment, Ministry for Foreign Trade and Investment (MINCEX)
• Yanet Vázquez, Deputy Director, The Mariel Special Development Zone
• Celia Labora, Director for International Relations at the Cuban Chamber of Commerce
• Adriana Barceló, Director General, Industrial Management, Ministry for Industry
• Jose Daniel Alonso, Business Director, Ministry for Tourism
• Vivian Hichtman, Director of Regulation and Control, Ministry for Energy and Mines

The event will offer UK businesses and investors a unique opportunity to hear about recent developments relating to:

a) The new foreign investment law passed in April 2014 which substantially improves and updates the terms for foreign investors considering entering Cuba and;
b) the opportunities to invest or work on the new US$900 million port, transhipment and logistics centre at Mariel, 45 miles to the west of Havana. The port is being built by Odebrecht and will be operated by Ports of Singapore group. Importantly, it has sufficient depth to be able to handle the super-post-Panamax vessels which will be transiting the Panama Canal once the third locks are complete and offers a large development zone for assembly and manufacturing.

The event will be chaired by the Chairman of the UK side of the Initiative, Lord Hutton of Furness, and will include the participation of the Cuban Ambassador to the UK, HE Esther Armenteros.

A formal invitation can be found in the following link: http://www.caribbean-council.org/wp-content/uploads/2014/06/Lettter-of-Invitation-Cuba-non-members.pdf

Should you require any further information regarding either event, please do not hesitate to contact us - details below.