Make Green Growth Disappear with Patio Wizard
Stubborn and unsightly algae, green growth, mould and fungi are now a thing of the past thanks to new Patio Wizard from Everbuild Building Products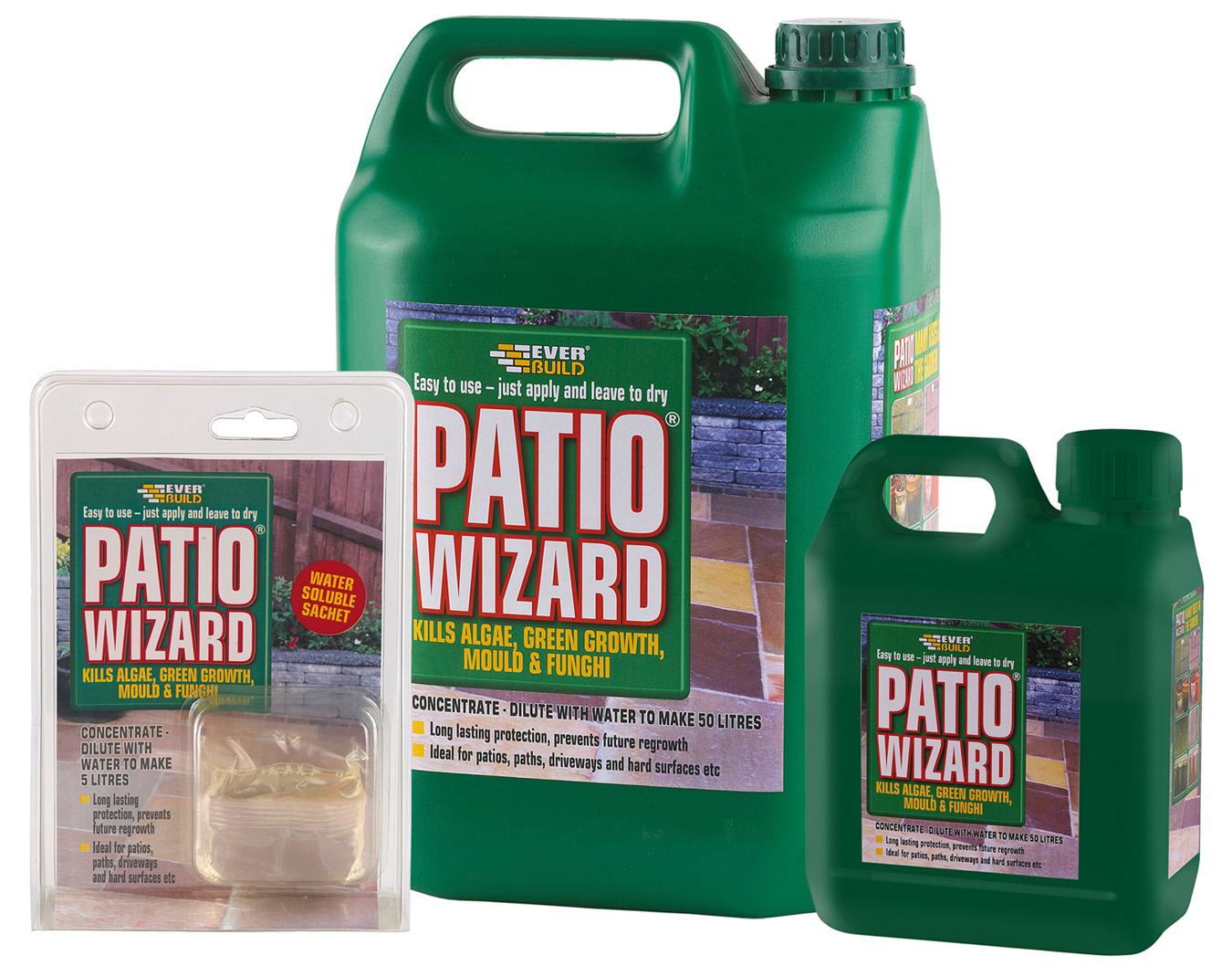 Everbuild Patio WizardPatio Wizard is a new type of Mould and Algae treatment designed to kill and clean all types of green growth without the need for any washing off, scrubbing or pressure washing.

Totally safe and non-hazardous to children and pets, Patio Wizard is made from biodegradable ingredients that does not include any bleach or acid. The powerful, fast acting formula is perfect for use on patio, driveways, block paving, fencing, sheds and greenhouses, removing all unwanted growth with ease and preventing regrowth. It is also ideal to use prior to painting, staining, sealing or applying roof coatings to affected areas.

Patio Wizard is available in 1ltr and 5ltr concentrate packs that dilutes with water 1:10, and a handy 50ml sachet which makes 5ltrs. The diluted mix can then either be poured, sprayed or brushed onto the surface and left to work its magic, there is no need to wash off.