New Dawn For Landia Pig Slurry Pumps And Mixers
"After 21 years, one of our Landia slurry pumps actually got to see daylight"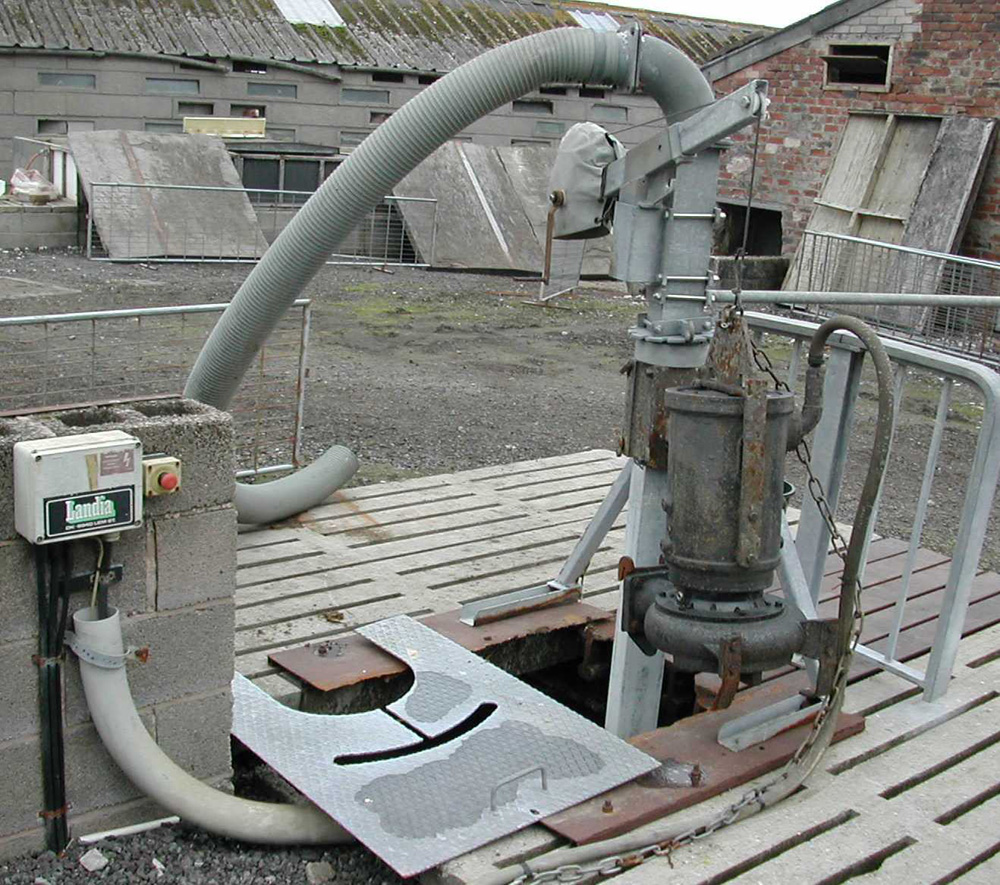 So said Chris Carter at Strathyre Farm near Preston, when his submersible Landia pump finally needed some maintenance after its installation in 1993.

"You can't fault Landia's slurry pumps and mixers," added Chris, who uses the equipment to transfer pig slurry from one pit to another – and then to a 20' high store at J.E. Carter & Sons in Hoole, Lancashire.

"Landia's pumps and mixers have never failed us", he continued. They've been in our pits for over two decades, working away, dealing endlessly with slurry, which has to be mixed properly and also pumped over long distances".

Wholly submerged in slurry, Landia's two DG pumps (18.5kW) at J.E. Carter & Sons are built to handle thick and highly corrosive fluids, whilst Landia's PODB (15kW) mixers (designed with a 2-blade clogging free propeller) benefit from a double mechanical sealing system between the electric motor and the surrounding liquid.