Smart And Simple Water Management
New to the extensive range of Martin Lishman technological equipment is the 'Sensetion' soil moisture sensor, specifically designed to aid the vegetable and potato grower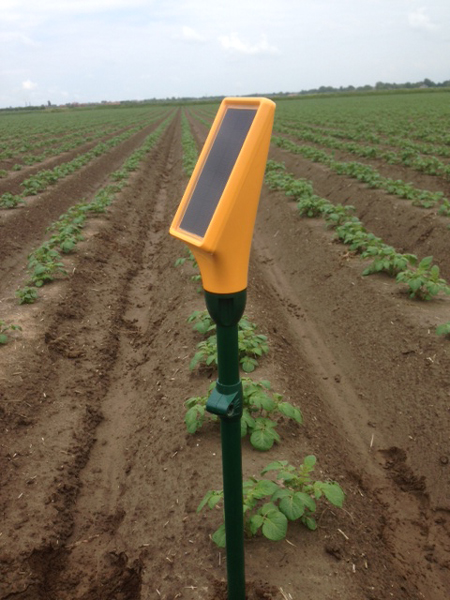 Powered by solar energy, and with a unique QR code built in to each sensor, this simple irrigation device sends colour coded 'real-time' data to the user's smartphone informing them when to irrigate and how much, reducing water costs and improving yields.

The 'Sensetion' has a measurement depth of 25cm, to monitor the most important part of the root zone for water absorption. The device is easy to install and is supplied, as standard, with an auger to drill a hole for the sensor to be inserted in to. After having downloaded the 'Sensetion' app, the QR code on the reverse of the sensor is scanned with the user's smartphone so that the location of the sensor can be determined. Each sensor can then be individually re-named to identify its location and the soil type specified. The data is then collected and sent to the smartphone by means of an integrated GPRS data logger.

The 'Sensetion' package consists of 5 sensors plus the relevant installation tools, a read out app compatible for Android and iOS as well as 3 years of data communication free of charge.