New ADP600 Series Polarimeters Provide High Accuracy Measurement
Bellingham + Stanley, a Xylem brand, has launched a new series of Peltier temperature controlled polarimeters capable of measuring optical rotation to four decimal places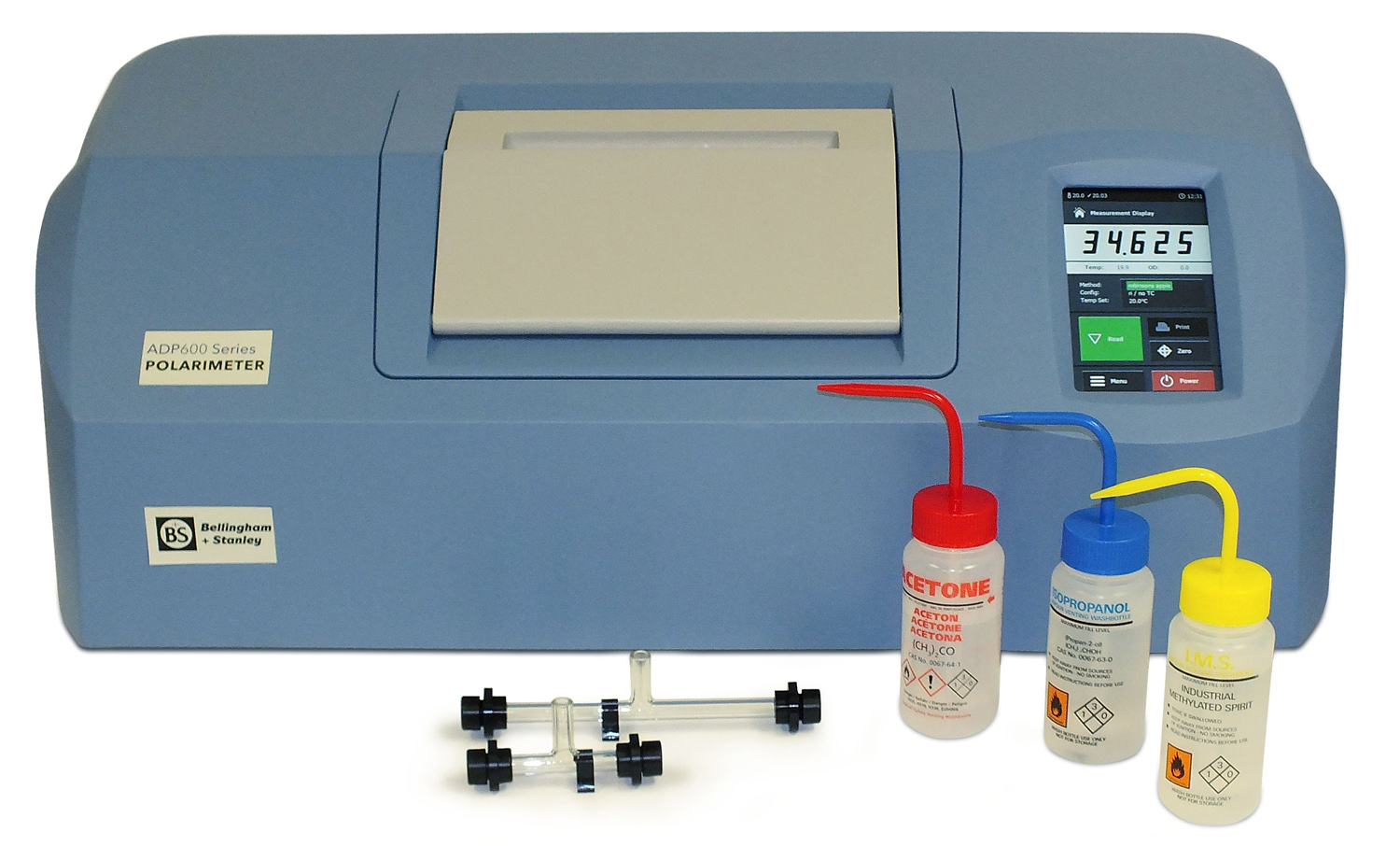 Available as single, dual and multiple wavelength derivatives covering the visible spectrum, the ADP600 Series also features measurement in the highly sensitive ultra-violet region. This capability makes the instrument particularly suited for use by scientists wishing to measure chiral compounds and other optically active substances in the chemical, pharmaceutical and food sectors as well as for use in academic research.

Peltier technology is intelligently applied to the sample chamber of the new instruments so that measurement can be accurately made without the need of an external device such as a waterbath to control sample temperature. ADP600 Series polarimeters accept standard glass or special low volume leur taper polarimeter tubes facilitating measurement across optical path lengths between 10 to 200mm.

Integral to operational simplicity is the full color high definition touch-screen graphical user interface. A menu structure featuring a METHODS system makes for one-touch calibration and instrument configuration; especially where the specific rotation of a number of samples is being analysed over a wide range of concentrations, path lengths, temperatures and wavelengths. The METHODS system is similar to that of the wide ranging RFM900 Series of high accuracy Peltier controlled refractometers that are in common use throughout the flavours, fragrance, chemical and pharmaceutical industries.

ADP600 polarimeters have an extensive interfacing capability and may be configured to operate in secure environments in accordance with FDA regulation 21 CFR Part 11 and importantly meet all of the requirements of US, European and Japanese Pharmacopoeia.

A full range of accessories is available including low volume, standard and flow through sample tubes as well as UKAS-certified quartz control plates traceable to ICUMSA and PTB for verifying performance.