RMI Provides Long Term Pump Reliability To Sheffield Forgemasters International
Sheffield Forgemasters International Limited is a pioneering, high technology dependent company engineering some of the world's largest and most complex cast and forged steel components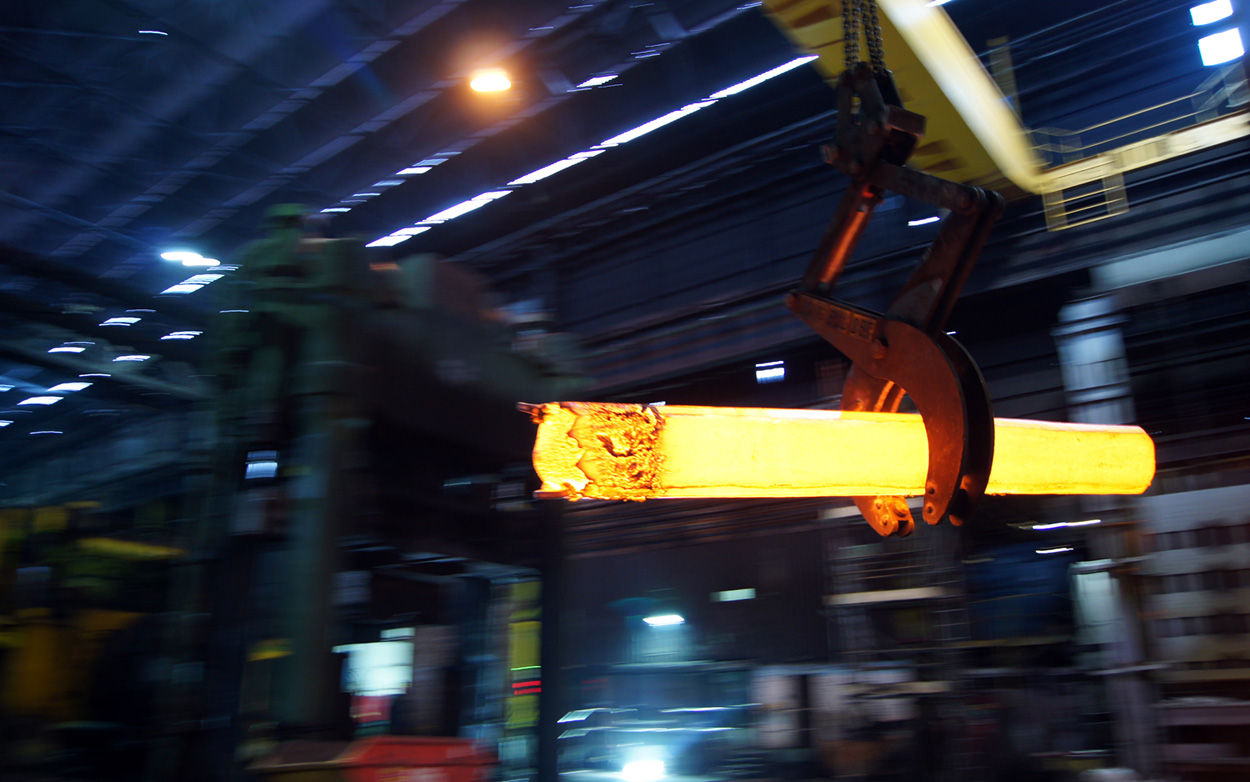 The importance of reliability is paramount. Thanks to global competition and demand it is vital that downtime and lost production is avoided. Sheffield Forgemasters has developed relationships with reliable suppliers, like RMI Pressure Systems, so that when new equipment is needed it knows that it will go the distance.

To see RMI's pumps in action at Sheffield Forgemasters, watch this video. https://www.youtube.com/watch?v=lxPiUcFvttU&feature=youtu.be

The relationship between Sheffield Forgemasters and RMI Pressure Systems began over 20 years ago when new pumps were required for one of the forge's massive 2,500 tonne hydraulic presses. Four Trimax S200 pumps were specified for the application, each capable of producing pressures up to 400 bar and flow rates of over 1000 litres per minute. Despite high workloads, which included quick cycle plannishing operations, the pumps performed reliably and efficiently.

Almost a decade later, when a veteran pump, which had been manning the Yard Services hydraulic pump station since the 1960's, reached the end of its service life, Sheffield Forgemasters approached RMI to see if it could recommend a suitable solution. Once again the pump would be required to work extremely long hours whilst subjected to the harsh conditions which are typical of a steel forge.

Ian Bickerton, Sheffield Forgemasters engineering manager and chief engineer, comments: "The nature of our industry means that the component specification cycle is a slow one. Components are expected to work reliably for many years to avoid unwanted downtime and lost production hours. However, we remember suppliers that are reliable so when it is time to replace a worn component we are sure to approach them for their recommendations."

An RMI Quinmax S500 pump was selected and installed in the Yard Services pump house. The five piston, crankshaft driven, positive displacement pump was far smaller than the incumbent unit, meaning that it used far less energy in operation. However, it was still capable of producing pressures up to 1000 bar and flow rates of up to 1000 litres per minute. Thanks to its five piston design, the fluid velocity is reduced by 40% for each plunger which leads to improved reliability in the pump as well as ancillary equipment.

Ian continues: "Specifying a smaller pump gave us extra space in the pump house which is a valuable commodity. It has operated reliably since it was first installed and RMI carries out regular servicing and inspections to make sure that it continues to do so."