Sophisticated Snacking With Traditional Home Baked Taste
Cornish biscuit manufacturer Furniss has launched a brand new range of bite-sized treats that offer sophisticated snacking options to lovers of their traditional biscuits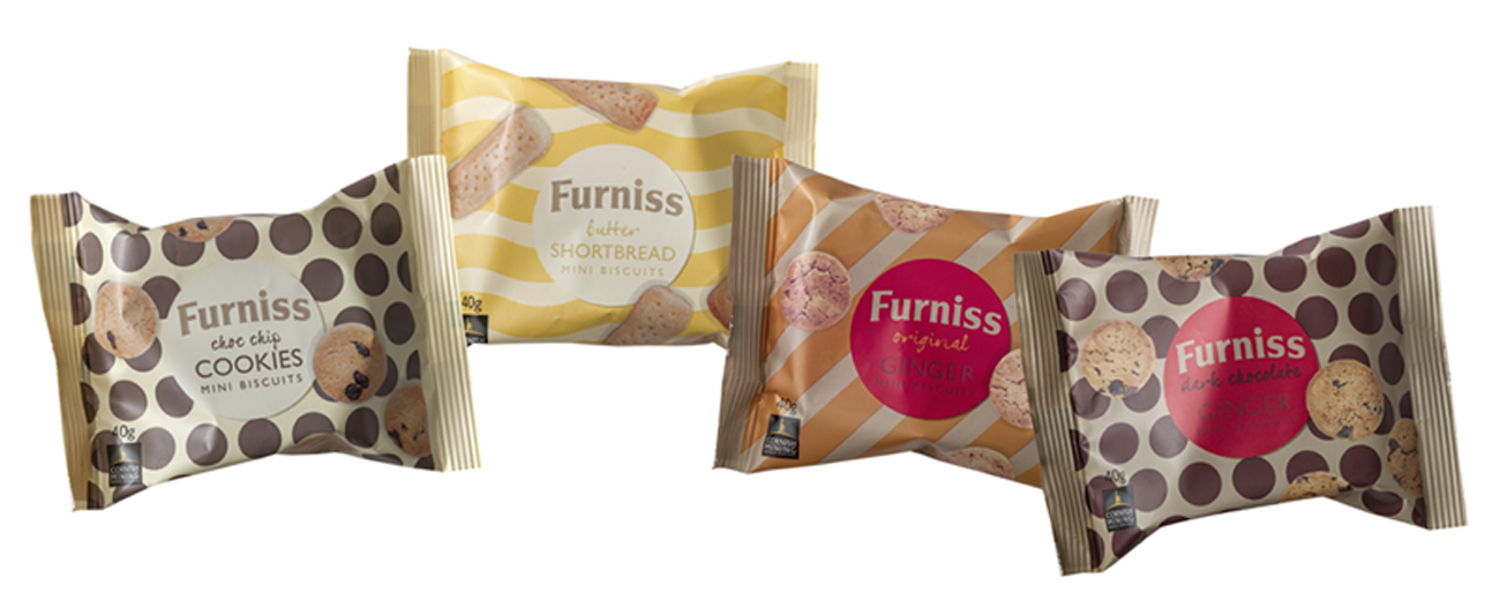 It's no secret that hectic lifestyles and time constraints have driven demand for snacks that can be enjoyed anytime, anywhere. However, recent growth has been at the premium end of this market and Furniss is appealing to this trend by creating beautifully baked, high quality biscuit treats that give a little taste of Cornish luxury.

The newly launched range of 40g 'grab-bags' allows those on the go to dip into delightful miniature versions of some of Furniss's most popular Cornish biscuits, offering an indulgent choice of Original Ginger, Dark Chocolate Ginger, Butter Shortbread and Choc Chip Cookies.

The grab-bags also show-off the brand's striking new packaging characterised by classy zig-zag and polka-dot styling. Available nationwide, the range is a perfect option for on the go channels such as vending and travel operators, coffee shops, takeaways and service stations. But its appeal doesn't stop there. Its impulse value makes it attractive to garden centres, delis and farm shops, while its funkiness gives a lift to the complimentary offer in the accommodation sector.

Furniss has already had significant interest in the product with a number of large wholesalers signing up to stock the range, as well as a plethora of independent outlets across the South West. With a realistic RRP of 59p and an attractive margin, it's easy to see why.

Mark Muncey, Sales and Marketing Director at Furniss said: "These new bite-size biscuits are our way of letting people enjoy a little bit of what they fancy whilst they're on the move. The range appeals to a wide range of consumers, especially the younger generation and we're really pleased with how it's been received.

"We pride ourselves on producing great tasting, quality biscuits that remind people of happy times in Cornwall."

Furniss is proud to be a Cornish company and is donating 1p from the sale of every packet of biscuits towards protecting and preserving the outstanding universal value of the Cornish Mining World Heritage Site.