Spooner Celebrates Double Success With The Second Line For Almarai
Spooner Industries is celebrating a great start to 2014, clinching the second order from the largest producer of baked products in the Middle East, Saudi Arabia based Almarai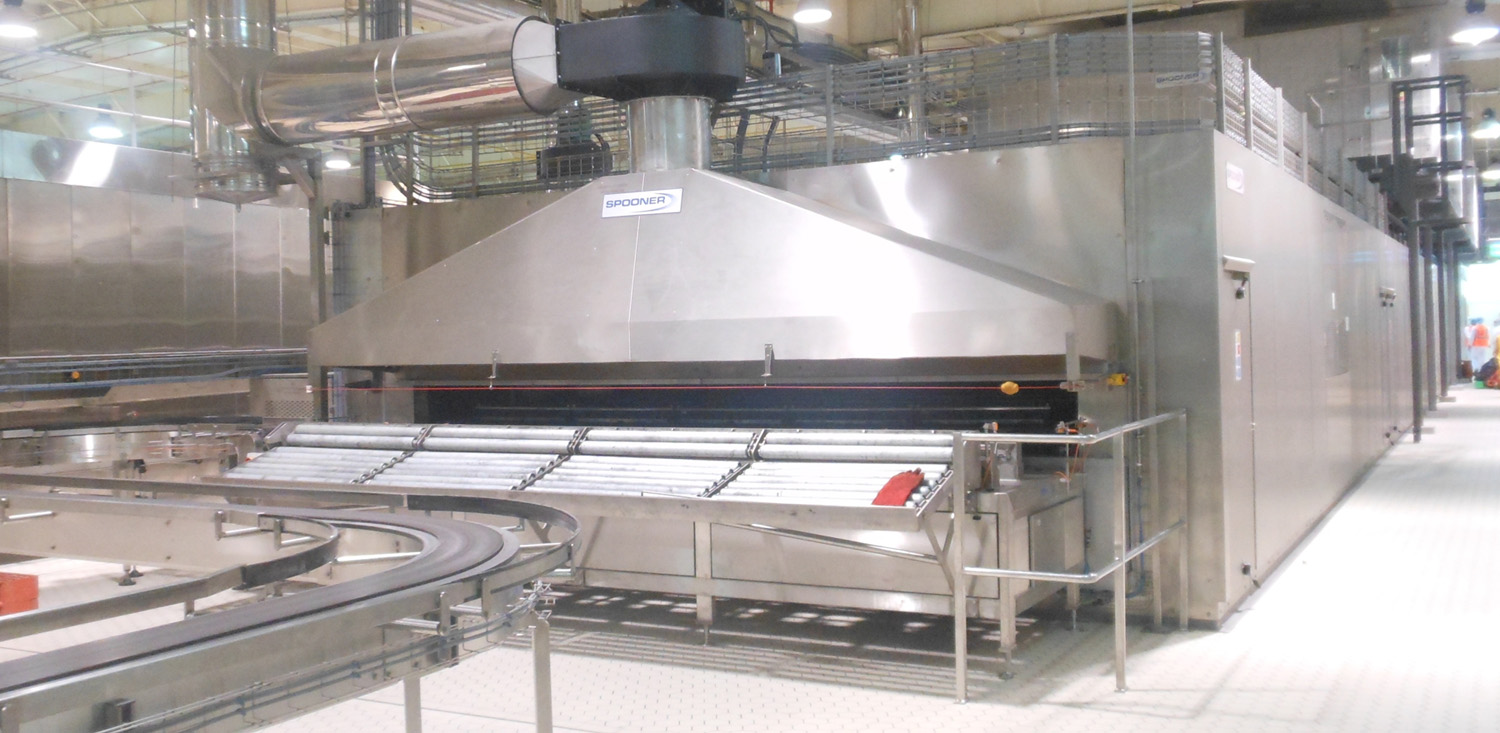 Spooner Bread Production LineFollowing the success of the first Spooner bread production line currently producing 8000 loaves per hour in Almarai's Riyadh bakery, work has now begun on the second full British production line, exceeding £3m, for Almarai's bakery in Jeddah.

Designed to produce quality English style tinned bread loaves, the line will include a proofer feed system, proofer to oven loop conveyors and a tin conveyor system including delidder, depanner and pan cleaner, together with tin and lid return conveyors all provided by Newsmith Stainless, world leaders in product handling. The 34m forced convection, high efficiency tunnel oven will incorporate internal walkways allowing access for engineering and hygiene staff as will the proofer.

The contracts with Almarai were both secured by Spooner's International Sales Manager, Ryan Atkins, who commented, "New orders from the Middle East confirms Spooner's growing worldwide reputation as the market leader in the production of custom designed bakery solutions. To acquire these contracts we formed a close working relationship with strategic partners Newsmith Stainless".

Ryan concluded, "We of course made full use of our expertise in engineering and project management backed by sophisticated software systems."

Almarai's Production Manager, Henry Howarth said, "There is a growing demand in the Middle East for the same quality of bread and baked goods that are produced in the UK. The best way to achieve this was to call in the experts from Spooner and Newsmith who know this industry inside out and have exceeded all our expectations with the equipment they designed and installed."

The second line is expected to be fully installed and running early next year producing almost 10,000 loaves per hour.

"We believe it is important that we tailor every installation to meet exact customer needs – from the simplest stand-alone unit to the largest turn-key project. We are confident that the details and equipment on stand will demonstrate our commitment to this principle, and the proven quality of the systems that we both manufacture and supply," concludes John Glover, Sales Manager at Newsmith Stainless.

Spooner and Newsmith will be exhibiting together at Interpack, Dusseldorf. Come and meet the team on Stand C20 in Hall 4 of the Messe Centre and allow them to demonstrate how they can help you.