New Demount Sprayer For UTV Vehicle Launched
The increase in capacity of UTV vehicles has led to the development of a 350 litre Demount Sprayer, on display on the Martin Lishman Sprays & Sprayers stand (B-228-2) at this year's Cereals event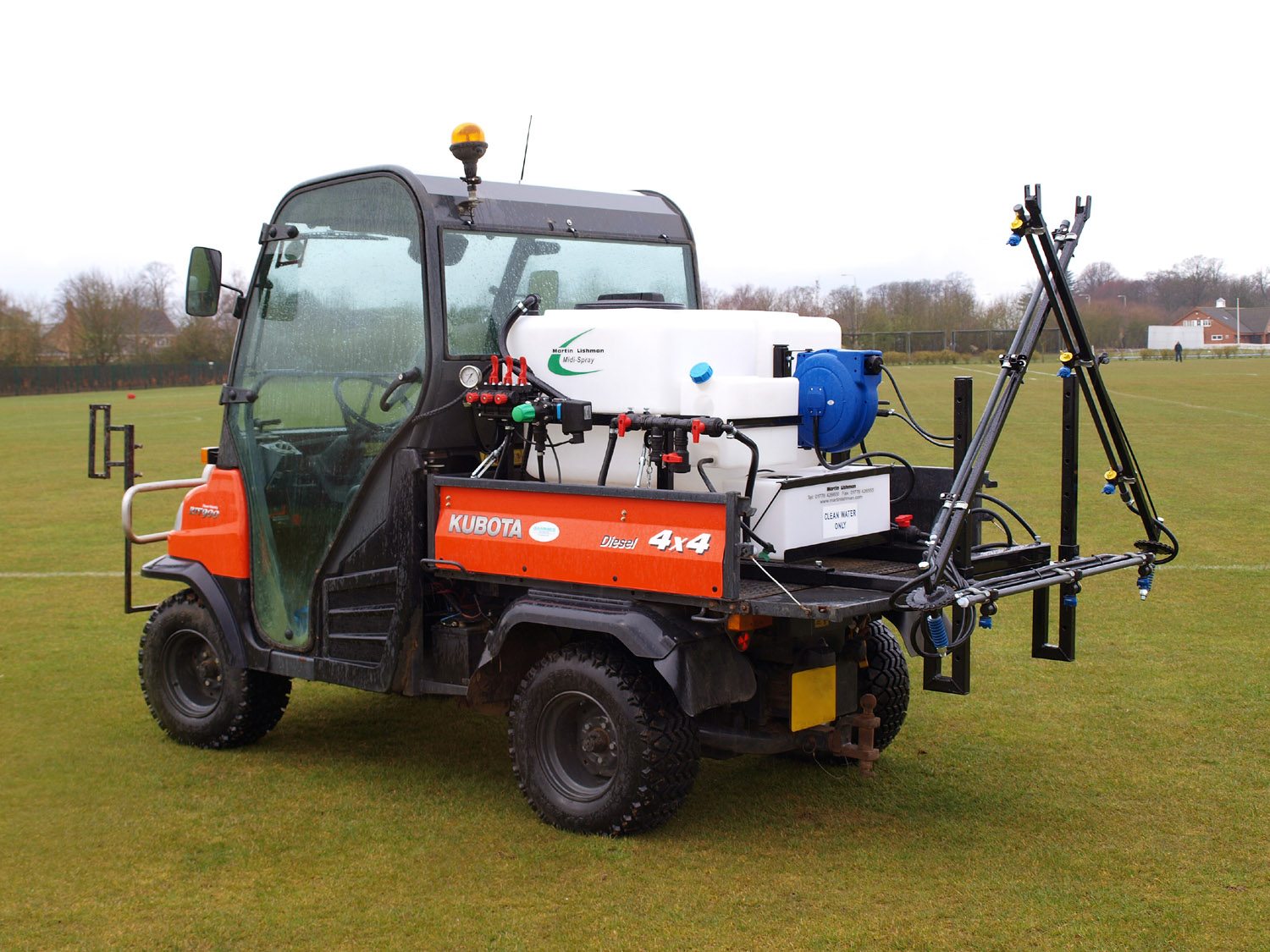 Martin Lishman Demount Sprayer"UTV truck capacities are increasing and this machine is designed to get the most out of the carrying weight. Following customer requests for a mid-range sprayer we have designed a new tank that maximises capacity and gives improved all round visibility", says Gavin Lishman, Managing Director of Martin Lishman Ltd.

The 350 litre Demount Sprayer is suitable for a wide range of applications including golf courses, sports pitches, council/local authorities, small paddocks, and many more. It is designed to fit most UTV makes and models.

The sprayer is powered via the UTV vehicle's 12 volt power supply. The machine includes a 3-section balanced valve block with pressure regulation, isolator for each section and an agitation system that can be run during filling to ensure the solution sprayed is entirely consistent.

A 4 metre 3-section folding boom with PVC spray lines and individual shut-off nozzles is included as standard, with a 6m available as an option. Each boom section can be turned on/off individually. A wide range of nozzles can be used, such as air inclusion nozzles to reduce drift.

The pump can be controlled from the cab during operation using the remote switchbox supplied. A 35 litre circuit rinse and 15 litre hygiene tank is also included as standard.

The sprayer is easy to secure to the vehicle and support legs are available as an option so that the sprayer can be lifted off the back of the vehicle, and then easily replaced to recommence spraying.

Optional extras include a hand lance with 6 metre hose or a 10 metre self-retracting hose reel. A bout marker and full electric spray controls can also be added as additional features.

Martin Lishman Ltd will also be exhibiting in the Post Harvest Technology area on stand I-1031-10 to promote their extensive range of crop storage and quality equipment, including the new FloorVent under-floor ventilation system and latest developments to the Barn Owl Wireless system. Also on display will be the new 'Grain Gauge' and portable Soil Testing Kit as well as their Bourgault Tillage and Drilling Tools range, potato quality equipment and Growing Solutions Compost Tea Systems.