Russell Finex Launches New Websites
The new websites boast a cleaner design, streamlined content and enhanced navigation, providing users with quick and easy access to the information they require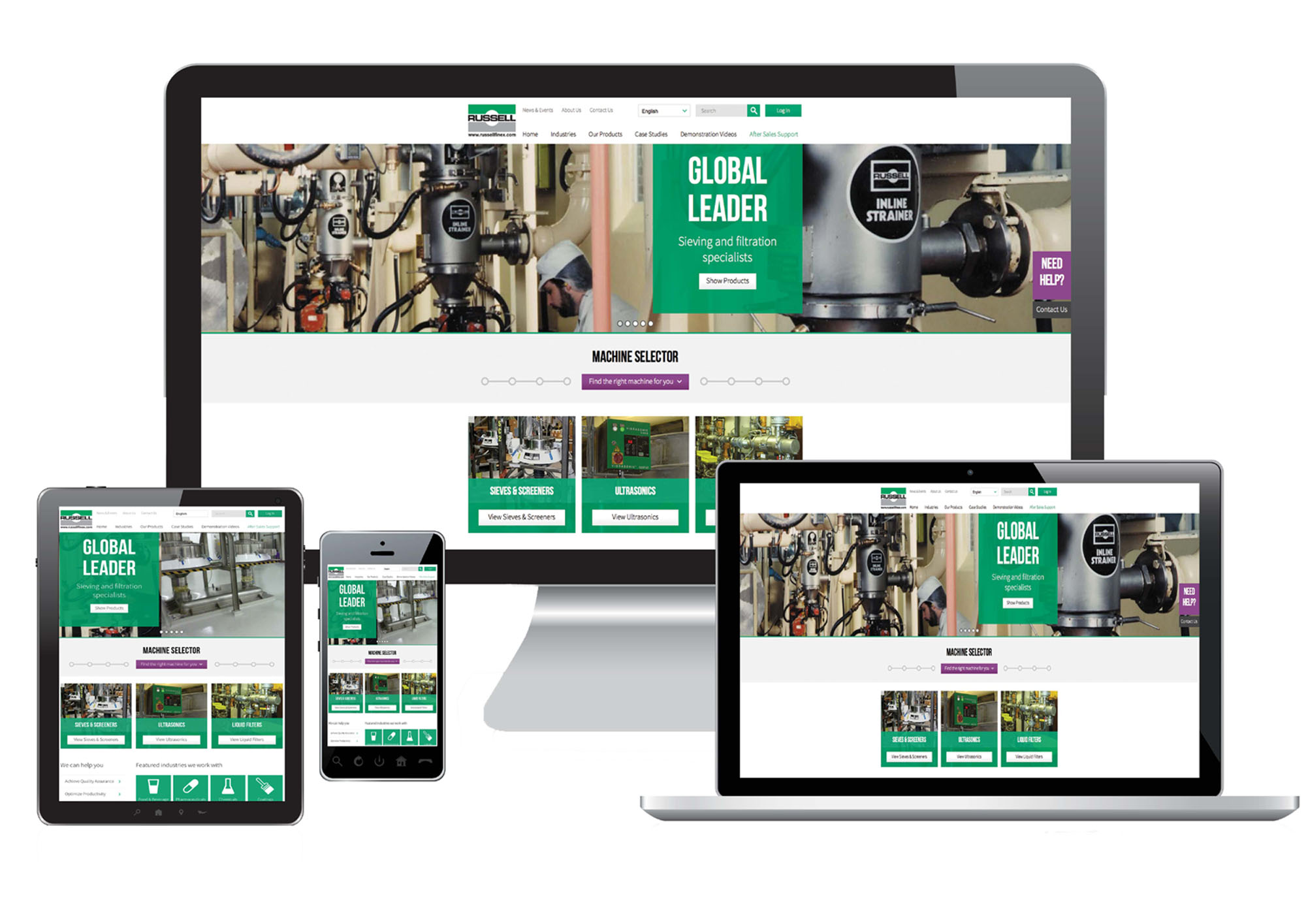 They also provide customers a richer insight into their extensive range of products and services.

Key features include:

• Enhanced navigation – providing users with the quickest path to the information they require and machine recommendations based on customers unique requirements
• Improved visuals –product photos, demonstration videos and product animations provide a greater understanding of how each product works. The website is also mobile and tablet friendly, providing greater accessibility to all users.
• Extended product and after sales information – providing detailed information on the extensive range of aftermarket products including spare parts, meshing and other services
• Quick contact – clearer access to contact information and an interactive map showing local representation

Available in 13 languages the launch of the new multi-lingual website reflects the importance of Russell Finex's growing global customer base. Ray Singh, Managing Director, comments "The new website launch reflects our international growth strategy as we continue to grow and increase our market presence. It is important for our customers, no matter where they are, to be able to readily access information on our products and services in their local language". Singh continues "The new website will provide a more informative experience with clearer information for customers, partners and the media".

The websites will be updated on a regular basis with news of new product launches, case studies, demonstration videos, events and business activity, ensuring users are constantly kept up to date. For those interested in these updates, please sign up to our newsletter at http://www.russellfinex.com where you will receive a monthly electronic newsletter detailing our latest developments.