Denso Void Filler Solves Corrosion Traps At Power Station
Scottish and Southern Energy were concerned that a build-up of moisture in small, difficult to access gaps at Sloy Power Station could lead to corrosion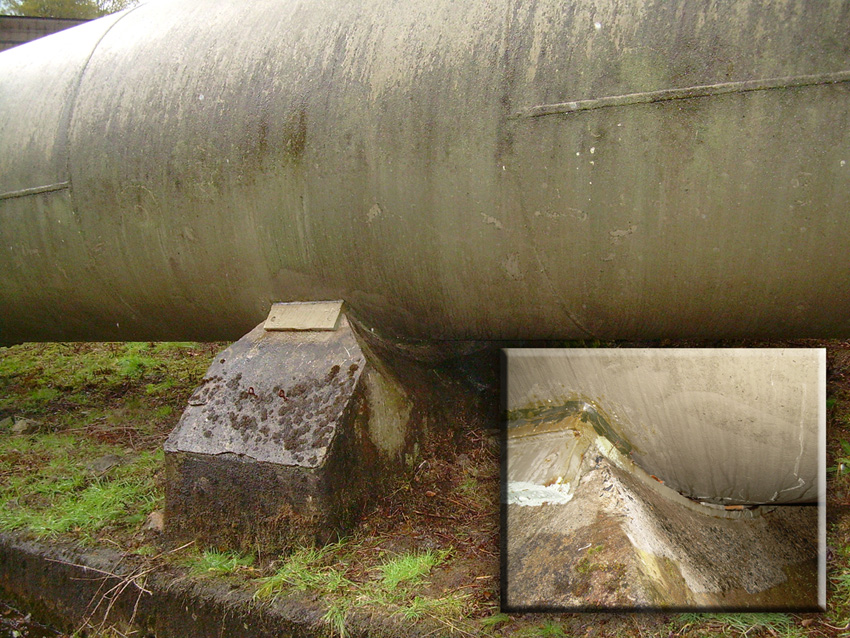 The problem areas were the narrow gaps between the main water supply pipes and their concrete supports.

Following recommendations from anti-corrosion specialists Winn & Coales (Denso) Ltd they chose to use Denso Void Filler to fill these confined areas and therefore prevent the risk of corrosion.

Pyeroy Ltd, operating from its Rosyth branch, was appointed by SSE to carry out the required work on site. They first used Densyl Mastic, a cold applied self-supporting mastic for sealing, filling and caulking applications to seal around the edges of the gaps. Denso Void filler, a semi-solid petrolatum compound specially formulated for pumping into voids, was then heated and poured into the gaps between the pipes and supports.

Winn & Coales Denso Void Filler is based on a microcrystalline petrolatum containing corrosion inhibitors and moisture repellents. It forms a permanently flexible medium for the encapsulation and protection of bearings, tendons, stay cables, among many other applications. It has been used on a variety of major civil engineering projects, including both Severn Bridges.