Record Chinese Success For Mineralised Salt Blocks
Tithebarn Ltd manufacture mineralised salt blocks at their factory based at Winsford in Cheshire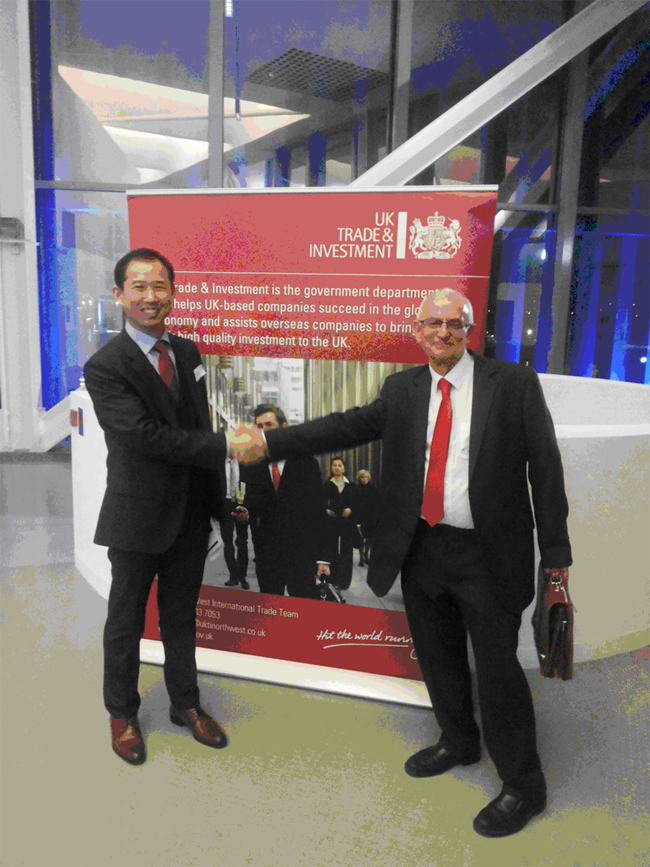 This is a strategic location as they are ideally placed to be in close proximity to the rich source of Salt that was once the seabeds, which covered the land, some 200 million years ago.

Today that salt forms the base of specialist animal feed supplements that are called Rockies. The blocks are as "hard as rock" which enable them to be fed either indoors or outside regardless of the weather conditions.

Every day the livestock lick the Rockies they receive a full complement of minerals and trace elements, which enable them to have improved appetites and better feed conversion, which will lead to increased milk and meat production.

Tithebarn's venture into China started back in 2000 and like most inexperienced companies they met with challenges, inconceivable difficulties and a few small successes, which encouraged them to persevere.

Sales became stagnant at a few hundred tonnes per year. A fresh approach was required and a new distribution agreement was formed with Shandong Qingfeng Animal Husbandry Co Ltd in 2009.This was to be a significant event in the company's history.

In 2013 records sales of 2000 tonne were achieved and the factory was stretched to keep up with production.

This week Mr Sun, the owner of the China partnership visited the UK to strengthen the relationship between the two companies. With over 1000 tonnes already shipped to China in the months prior to his arrival Mr Sun placed contracts for a further 2000 tonne for immediate production and delivery. This major increase in sales of over 50% on the previous year reflects the significant inroads that Shandong Qingfeng are making into the ever expanding dairy sector in China.

2014 will see 3000 tonnes of Rockies exported to China. That is 600,000 x 5kg blocks, which will be sufficient for 150 million days of animal licking.

With China now accounting for some 25% of all production at the factory, Export Sales Executive Denis Sowler is committed to maintaining and expanding this market as much as possible.