Full Steam Ahead At Rother Valley Railway
BeamClamp® type BB fixings from Kee Safety have been used as part of a reconstruction project to create a heritage railway transport link in East Sussex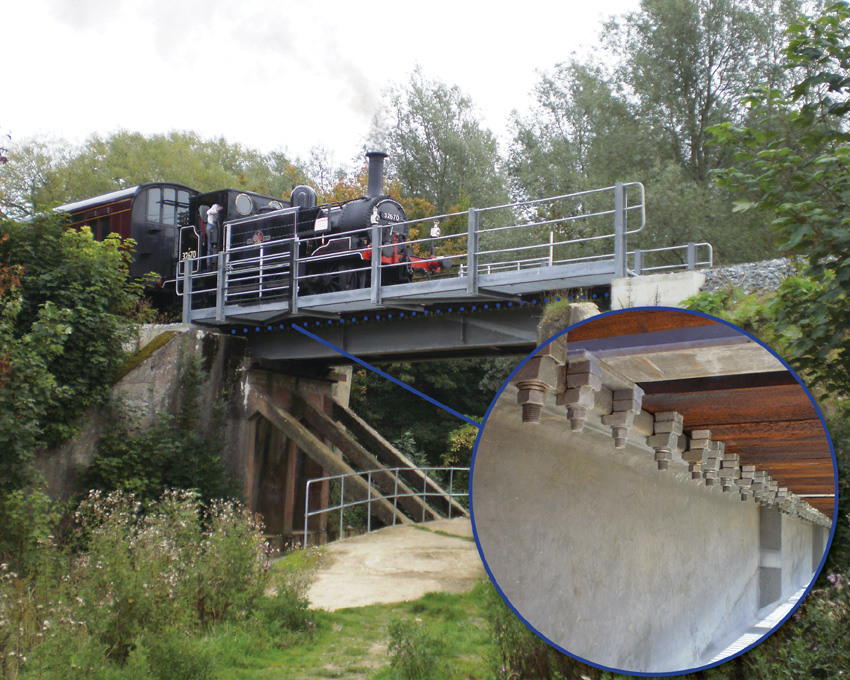 Rother Valley RailwayRother Valley Railway Ltd was formed in 1991 to reconstruct the line between Bodiam and Robertsbridge that closed in 1961.Supported by the Rother Valley Railway Heritage Trust (registered charity no. 1088452).

The railway has been acquiring parts of the trackbed and currently five bridges have been reconstructed, with several more still to go. Rother Valley Railway required a clamp to work with suitable packing pieces to connect the railway sleepers and handrail transoms to the supporting steelwork for the reconstruction of railway bridge number one.

John Sreeves, an Associate Director, Bridges for CH2M Hill acting as a volunteer bridge engineer for the railway, provided design, drawings and site supervision for this project. Being aware of BeamClamp® products, and requiring a means by which to fix the timber sleepers to the main longitudinal rail bearers, he specified Type BB fixings.

"We contacted a few companies and BeamClamp® responded quickly with an excellent quote," said John Sreeves. "They were extremely helpful and reactive throughout the project. We found that the BeamClamp® fixings were flexible and allowed final adjustment of the sleepers before they were finally tightened into position. A benefit of these fixings was that they did not require the longitudinal rail bearers to be drilled on site, which allowed the galvanised surface to remain unbroken."

Andrew Wood, a local contractor, installed the Type BB BeamClamp® fixings. These systems offered a cost effective solution with sufficient tolerance to accommodate small variations in the timber and steel dimensions.

The BB clamps are hot dipped galvanised to match the steel structure, and ensure longstanding durability. BeamClamp® fixings are available in a variety of different types and sizes to allow a connection to be made to almost all types of steel section, making them a very flexible solution for steel to steel connections. The full range of BeamClamp® products can be seen at www.beamclamp.com, with the technical features and loading capabilities of each size. BeamClamp® fixings are supported by third party approvals and testing to provide the Engineer and user with the peace of mind they need when specifying a connection detail.

Towards the end of September, the railway held a grand opening gala which saw the first public steam train service since 1961 between Robertsbridge and Northbridge Street. The Rother Valley Railway project, which includes bridge one, was highly commended in the Volunteers' category at the National Railway Heritage Awards.