Nitech Floodlights Provide Both High Illumination Performance And Efficiency
The low energy requirements ensure minimal operating costs and excellent environmental characteristics which have earned Carbon Trust approval - each floodlight can save up to 2.5 tonnes of CO2 p.a.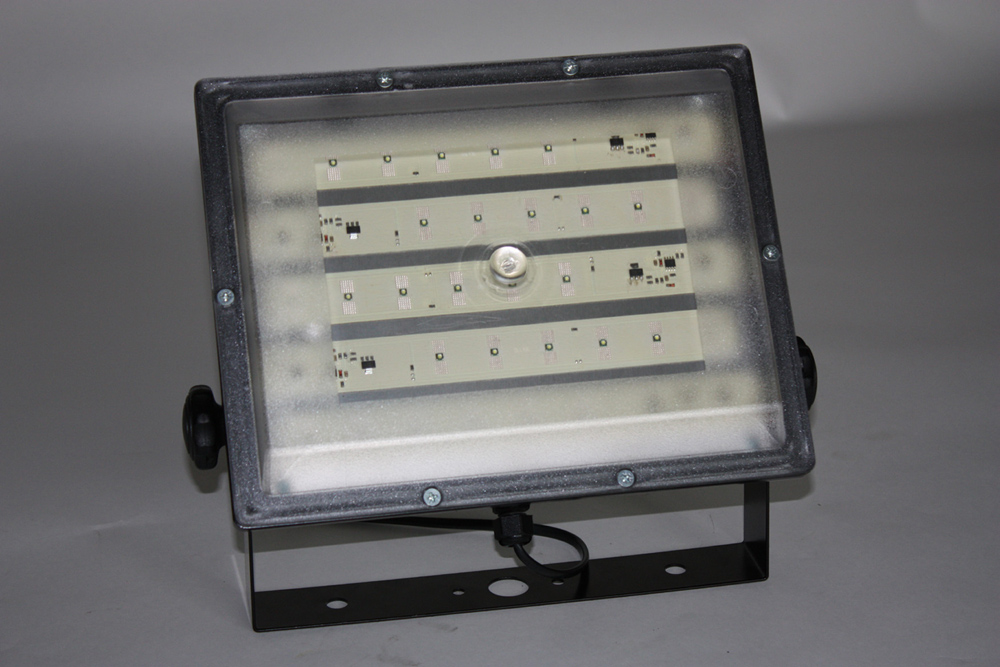 The entire range is designed for professional use and feature an extremely durable and fully weatherproof marine grade aluminium high pressure die cast case and double strength polycarbonate lens.

The compact size, low weight and negligible heat output allow these floodlights to be mounted in virtually any situation and also makes them ideal for mobile applications.

Both LED and CFL versions are available with power outputs ranging from 1000 to 5000 Lumens. Switchable output models provide user selectable illumination levels.

Nitech Floodlights are available as cable operated or entirely portable rechargeable versions. Cable operated units operate from either 100-260vac or 10-30vdc. The unique ultra efficient wide input power supplies and the low power consumption enable very long cable runs and immunity from variation in illumination due to voltage drop or fluctuation.

The high voltage floodlights operate equally well on 110 and 230vac (50/60Hz) line or generator supplies.

The low voltage versions are ideal for vehicle use on both 12 and 24 volt systems and also provide superb performance with renewable energy systems. In low voltage applications the very low current consumption under 2 amps for the 5000 Lumen model and 0.25 amps for the 1000 Lumen, ensures both minimal drain on the power supply and the use of lightweight cables.

All these floodlights can also be supplied as linkable versions with built-in IP68 in/out connectors and matching cables.

Floodlights are supplied with a universal bracket suitable for most mounting requirements. A range of alternative brackets are also available for other situations.

Nitech Rechargeable Floodlights offer unique solutions for completely portable lighting. The illumination performance is identical to the cable operated versions with the built-in power supply providing full power operation of up to 12 hours for standard models. Operating times of several days are available in heavy duty versions. Unlike competitive models these outstanding levels of
performance and duration are offered in a very portable format featuring compact size and low weight.

The advantages of completely autonomous operation, ultra high safety (low voltage, no trailing cables or toxic fumes,silent and cool surfaces) make these models ideal for outside tasks, emergency situations and a whole range of applications where excellent, powerful and completely reliable and portable illumination is a necessity. Fast recharging is made from any mains supply (110/230) or vehicle (12vdc).

ATEX/Hazardous Area versions are also available for a range of applications including Oil and Gas installations, Marine and Aviation, Petrochemical and Industrial processes, Waste Water, Utilities etc.

All Nitech Floodlights offer a very low whole life cost with virtually zero maintenance even in the most arduous conditions. Nitech also provide full service back-up and a full range of spare parts for all our products.

Nitech products have received universal approvals and customer adoption. Users include Defence Forces/UK MOD (NATO coded),Nuclear Industry / BNFL, Aerospace / Aviation (British Airways, Boeing etc.), Emergency Services (Police, Fire, Ambulance, Coastguard),Utilities / Rail (Scottish Power, EDF, Railtrack etc.), Local Authorities, National Trust / English Heritage.