Jendee Trading To Visit Middle East Electricity Exhibition
The exhibition will take place in the Dubai International Exhibition Centre from 11th to 13th Feb 2014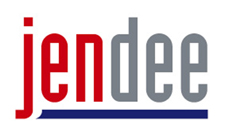 Jendee are representing IMD (Installation Materials Division) a group of British manufacturers of high quality electrical products, with the view to finding prospective agents/distributors to expand their export business.

The group brands include: Proteus Switchgear and Consumer Units, RPP Distribution Systems and Wiring Accessories, M2 Concept Automation, Tamlex Steel Cable Management Systems and Centaur Plastic Cable Management Systems.

Our Managing Director will be accompanied by IMD's Group General Manger and two of his divisional managers.

We would like to hear from any agents or distributors who would like to meet us.