Press To Check Daily Face Fit Reassurance
Every worker knows that there is no point in wearing a protective face mask in hazardous environments if it doesn't fit properly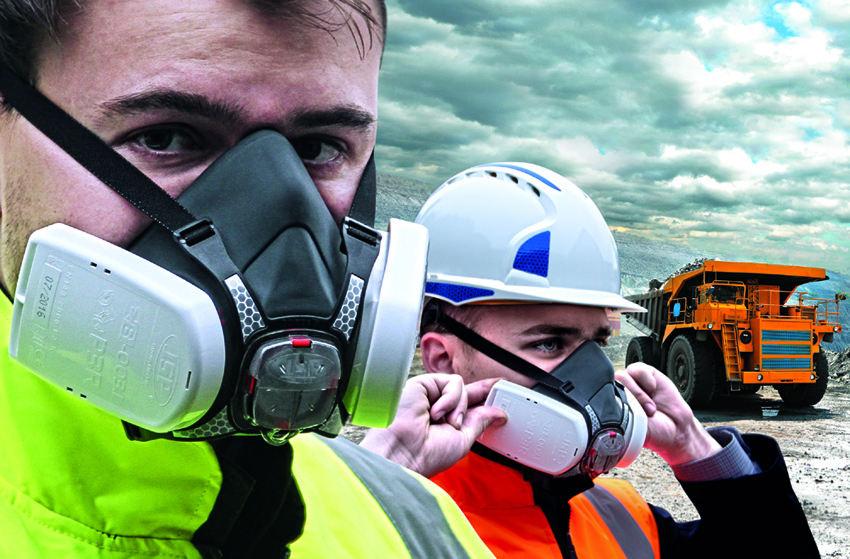 Yet checking a mask's fit every single time it is put on can be tedious and time-consuming.

Now JSP has come up with a novel way of quickly ensuring great fit, the PressToCheck™ P3 filter, and has introduced it on its popular, lightweight, yet robust Force 8™ half mask, making the mask even more effective.

All that's needed to use JSP's PressToCheck are 3 simple steps:

1. Put on the mask and pull the straps so that the mask is secure and comfortable.
2. Press the fronts and backs of both filter covers together to expel air from the filters.
3. Inhale. No air should come through the mask. If it does, adjust the mask and repeat, releasing when a firm seal is made.

The PressToCheck filter can be quickly and securely attached to the Force 8, which, with its fully adjustable and ergonomic design, face-fits a wide range of head profiles. PressToCheck has extremely low breathing resistance, and allows air to flow across the full filter, thus resisting clogging in very fine dust environments.

The Force 8 is also fitted with JSP's unique Typhoon™ valve technology, which gives the most efficient exhale performance of respirators on the market. The cartridges, which are easily fitted with a simple bayonet twist, are fitted with their own integral valve diaphragms so they are replaced on expiry each time, giving the wearer extra assurance on valve performance. The PressToCheck filter is certified for particulates to EN143 and will be certified for gas to EN14387 in 2014.

The mask is easily broken down to its constituent parts to enable cleaning or re-sterilising and is ideal for use in areas such as engineering, manufacturing and construction.