Omex Agrifluids Receive Queens Award
Omex Agrifluids has been honoured at a royal reception at Buckingham Palace in celebration of its achievement in winning the 2013 Queen's Award for Enterprise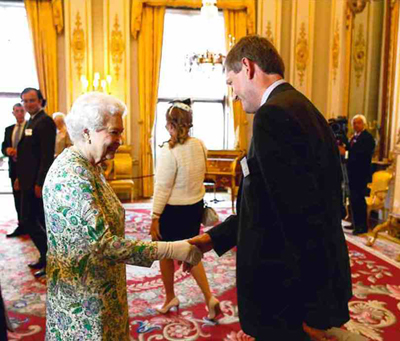 The prestigious event was hosted by HM The Queen, the award was received in the category of International Trade. This is in recognition of achieving exceptional growth in export sales.

Omex Agrifluids manufacture and export a unique range of plant nutrients and health promoters to over 65 countries worldwide and has grown to be a leader in plant nutrition technology. Our product range includes; Innovative Foliar Fertilisers, Plant Health Promoters, Biostimulants, Organics, Seed Treatments and Soluble Powder Fertilisers.

"To receive The Queen's Award for International Trade is a great honour and demonstrates Omex Agrifluids commitment to developing a successful business that utilises local expertise and facilities," says the company's export director for Europe and Asia Peter Prentis.