Continuing To Meet Change With Innovation
The latest innovations in the Martin Lishman range can be seen at this year's LAMMA show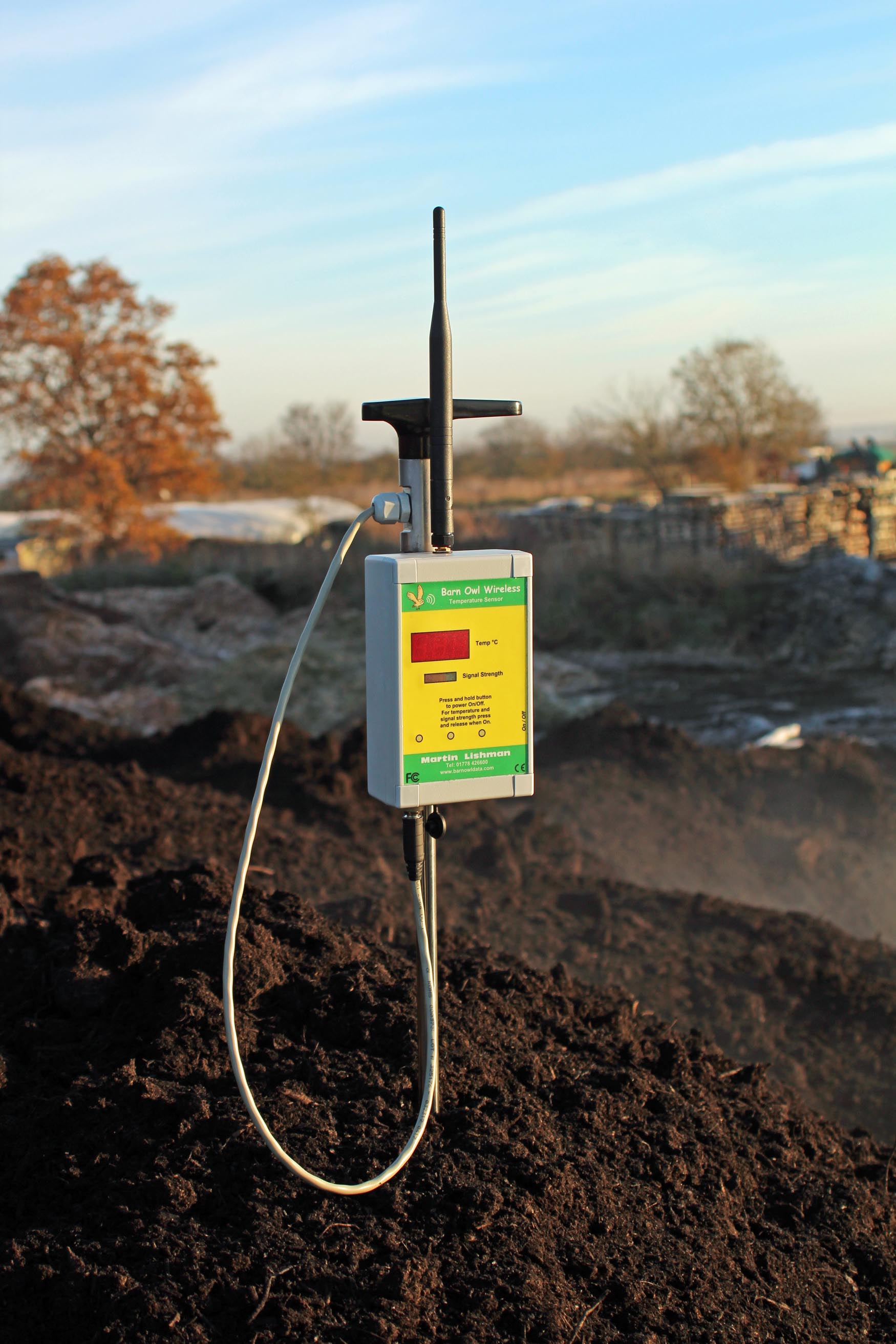 Following on from their LAMMA 'Best New Product' award win in 2012, the latest development of the Barn Owl Wireless system is wireless waterproof stainless steel temperature transmitters designed to withstand the extreme conditions of both indoor and outdoor compost production.

Martin Lishman have also designed a new Potato Hot Box range. The new humidity and temperature control system allows very specific conditions to be created which enables growers to test tubers before they go into storage for disease, infections and bruising. Growers can create the required test conditions inside half an hour, and detect bruising in a sample in less than 12 hours, while conditions for diseases can be created to match their incubation period.

Bourgault Tillage Tools and the Speed-Loc system have been at the forefront of innovations in crop establishment. For many years, Martin Lishman has been retrofitting the system to UK and European manufactured drills. Will Donger, of Peacock Farm, has recently fitted the Bourgault Quick Change Seed Boot System to his 4 metre Horsch drill to improve the crop establishment of oilseed rape. He comments: "We had tried seeding oilseeds off a subsoiler. That was a disaster and made us realise that we needed a system that ensured more consistent yields. Direct drilling was an option providing we could find a drill that maintained excellent penetration without causing too much surface disturbance. Converting the Horsch to Bourgault points and seed boots proved the answer".

UTV vehicles continue to grow in popularity and Martin Lishman's Compact Sprayer range continues to reflect this trend. A prototype of their new 350 litre demount sprayer will be on display at the LAMMA event.

Back by popular demand for 2014 are the original Pitfall Insect Traps re-designed to be easier to use and more durable. With the latest HGCA grain sampling guidelines highlighting the importance of detection of spoilage or infestation, the re-launch of the Pitfall Insect Traps has come at the perfect time. Once the store is filled with grain, these traps are used to detect the presence of insects. The corresponding Floor Trap, also re-designed, monitors insects in the store before it is filled.