South Staffs Water Choose Denso Steelcoat Protection
Winn & Coales Denso Steelcoat 100/400/700 system was recently chosen by South Staffs Water to give long-term protection to a pipebridge over the river Stour near Stourbridge, West Midlands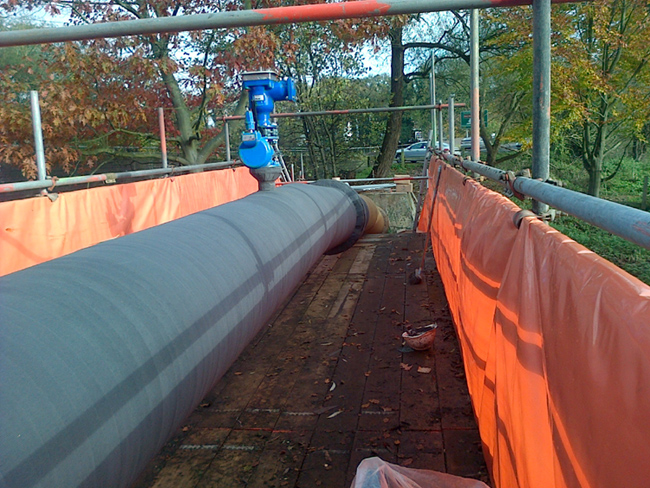 Water Pipe Protected With The Steelcoat SystemThe specialist contractors for the project were Deborah Services Ltd, Industrial Services Division, head office in Wakefield. Following hand preparation to ST2 standard using scrapers, wire brushes and emery cloth of the 30 metre pipebridge to remove the residue of previous paint coatings, the water pipe was then protected with Denso Steelcoat 100 and 400 Tape Wrap systems.

The Denso Steelcoat 400 consisted of: Hi-Tack Primer, Denso Profiling Mastic, Hi-Tack Tape, Ultraseal Tape, followed by a final two coats of acrylic topcoat.

The steelwork on the main structure of the water bridge was protected using Denso Steelcoat 700 system. This consists of Denso ST Epoxy followed by a top coat of Denso Weathershield.