Yellow Avoids Peril
Spread-a-Bale is changing the colour of key front sections of its machines to bright yellow from black and green to help operators avoid damaging them in dark and restricted buildings.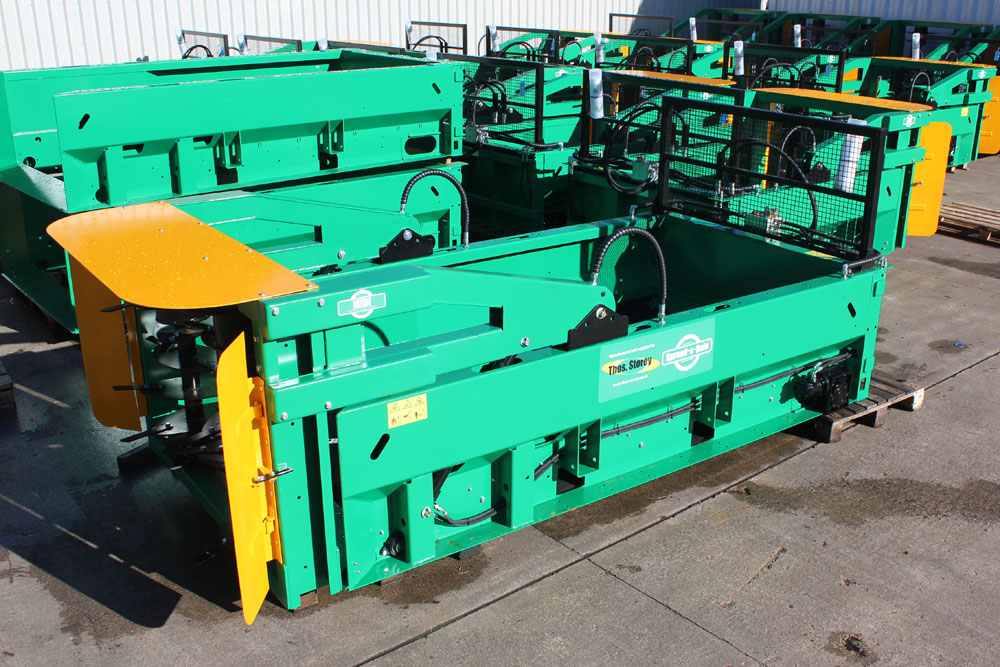 The new-look machine will make its debut at a major public show at LAMMA 2014, which is being held at the East of England Showground at Peterborough on Wednesday 22nd and Thursday 23rd January 2014.

The new "M" Range machines can be mounted to spread bedding straw straight ahead, or to the left or right. This is enabling many livestock farmers with smaller or awkward shaped buildings to use the machine when previously they could not.

But some operators have reported difficulty in seeing the front of the machine when using it in dark or restricted buildings, says Tom Robinson, UK Sales Manager for Spread-a-Bale.

"The new style machine can work in much smaller spaces than its predecessors. But many of these buildings are comparatively dark and may contain awkwardly positioned posts, which could increase the risk of accidental contact and damage.

"To help them we are painting the deflector plates, which manage the width of the straw throw, and top plate bright yellow.

"These parts may be 10 metres away from the operator if the machine is fully extended on a tele-handler boom. This no-cost idea should help avoid accidental contact and damage".