Delta Fire Exhibit To A Global Audience At Intersec 2014
Delta Fire will be attending the Intersec Exhibition in Dubai in January 2014 showcasing Premium Quality, High Performance, UK Manufactured products from their Fire Nozzles and Foam Equipment range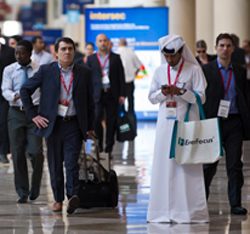 Intersec Dubai 2014The full portfolio of Delta's Professional Nozzle Range will be on display including the well respected Delta Attack and Automatic Ranges now in service across multiple sectors worldwide. Delta is the UK's largest manufacturer of Fire Nozzles supplying some of the most prestigious companies and organisations in the world.

Their dedication to constant research, development and manufacturing excellence ensures that Delta's enviable reputation in the world market is upheld.

Dubai rates as 5th in the list of countries in the world with the most skyscrapers and the ability to effectively tackle fires in high rise buildings is of paramount importance. Delta's range of dedicated High Rise Nozzles are designed to mitigate the problem of reducing flow rates on upper floors.

Visitors to Stand 3-930F will be able to meet the Technical Team behind the design and development of these World Class Fire Nozzles and have the ability to discuss their requirements. Delta specialise in bespoke nozzle design providing their clients with their specific requirements.

Key products from Delta's Foam Equipment range will also be on show including the DF130 Mobile Foam Unit. This premium quality, highly portable foam unit produces over 34,000 litres of finished low expansion foam over a run time of 20 minutes providing key protection of high risk areas such as oil storage & loading terminals, paint & solvent stores, boiler & engine rooms to name a few. Delta will also exhibit the Self Inducing Mini Excel which forms part of their range of High Expansion Foam Generators.

Intersec is widely regarded as the number one meeting point for the Fire & Rescue Sectors bringing together industry professionals from around the world.

Delta welcome the opportunity to meet established and prospective customers at the show.