4B Discs Going Back To Our Roots
Great Plains is going back to its roots with the introduction of the new Simba Series 4B Disc Harrow, which will be manufactured at the company's UK factory at Sleaford, Lincolnshire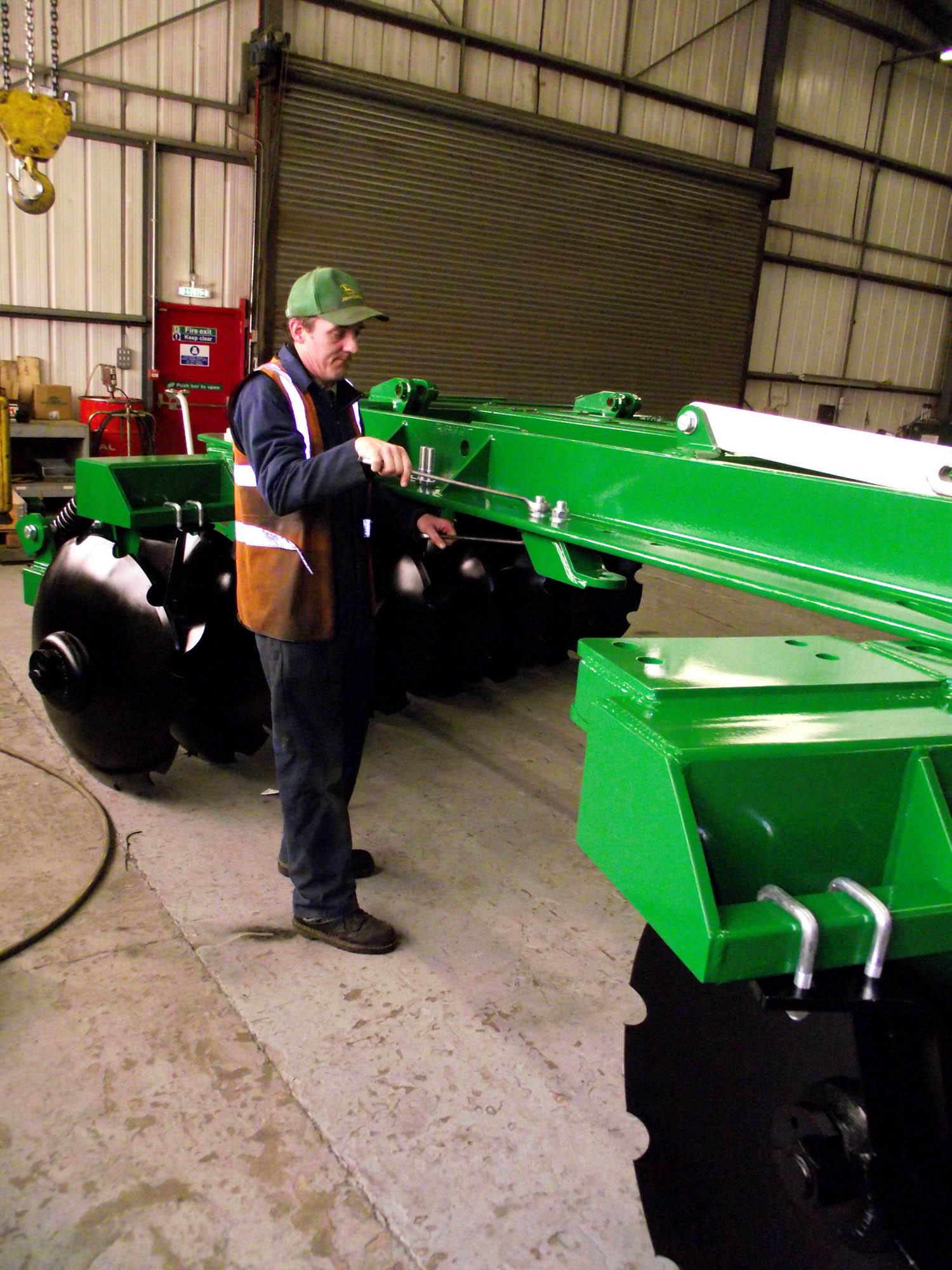 The original Simba company built its reputation making heavy duty cultivators and toolbars designed to handle the harsh working conditions of fruit growing estates across East and Southern Africa.

Great Plains expects that to be the primary market for this new range of machines, although it also believes it will find markets elsewhere in the world, and to be used other tasks such as breaking virgin ground or soil stabilisation ahead of road construction.

The 4B series contains three models – at 3.10m; 3.80m and 4.60m widths – and are offset disc harrows, which are proven to work better than conventional discs in these conditions because they are less affected by changes in working speed.

They are pulled from the disc axle bearings rather than the top-frame, which helps maintain stability and balance, while also ensuring correct tracking when in work. It also enables the machine to automatically compensate for changes in disc gang angling so they always pull straight.

A rear drawbar (with/without hydraulic services) is offered as an option so they can tow either rolls or presses to enhance the cultivation effect and leave a weatherproof, stable surface.

The harrows feature 915mm disc blades made of 12.5mm thick chrome boron steel at 400mm spacings. Blade weight is 380kg – 410kg which ensures excellent penetration and work to 250mm deep, as well as ensuring excellent working life.

Disc angling is via a hydraulic cylinder for the front gang and a turnbuckle system for the rear. This allows operators to adjust the working angle of discs on the move so they can fine tune the machine's settings according to the conditions.

Great Plains and Simba's experience of working in harsh conditions is reflected in the standard of equipment used throughout the machine: all materials and fittings have been chosen to offer maximum durability and a long working life with minimal maintenance requirement.