New Commercial Director At Broadcrown
On October 1st Paul Aitken was appointed to the Board of Directors taking the position of Commercial Director of the Broadcrown Group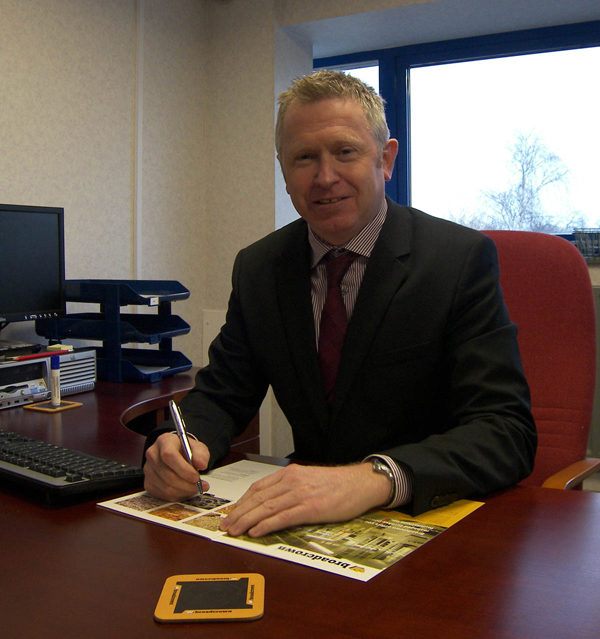 Paul will be responsible for the Project Management, Electrical / Mechanical Design engineering, Electrical & Mechanical Installation divisions.

Paul began his Power Generation career at Broadcrown in 1981 initially as an electrical / electronic apprentice, a continuation of his studies saw him progress through the test & commissioning departments before appointment to the electrical engineering design department as an electrical engineer.

In 1993 Paul set up ABP Electrical Services designing, manufacturing and implementing control systems for the power generation industry.

Paul's role as Managing Director led the company to successful completion & profitability on contracts in the UK, Syria, Lebanon, Turkmenistan, Pakistan, and Algeria with companies such as the British Broadcasting Corporation, Ministry of Defence, Lasmo Oil & Severn Trent Water.

After thirteen years with ABP Electrical Services Paul established a private design consultancy company Kentia Power Engineering consulting on power generation projects in the Middle East, the Far East and latterly the Channel islands for a three year duration.

In November 2012 after almost 20years Paul re-joined Broadcrown as Commercial Manager. Over the past 11 months Paul has led the Project management team on major projects whilst reviewing the company structure and working practices.

As Commercial Director of the Broadcrown Group, Paul plans to increase interaction between the company divisions for more accountability & product reliability. He will also implement changes to the company structure and working practices together with reducing company overhead whilst increasing profitability.