Flowpoint Puts In A Winning Performance
Flowpoint has recently been used to restore the entrance of the famous Roxy Cinema in Wellington, New Zealand.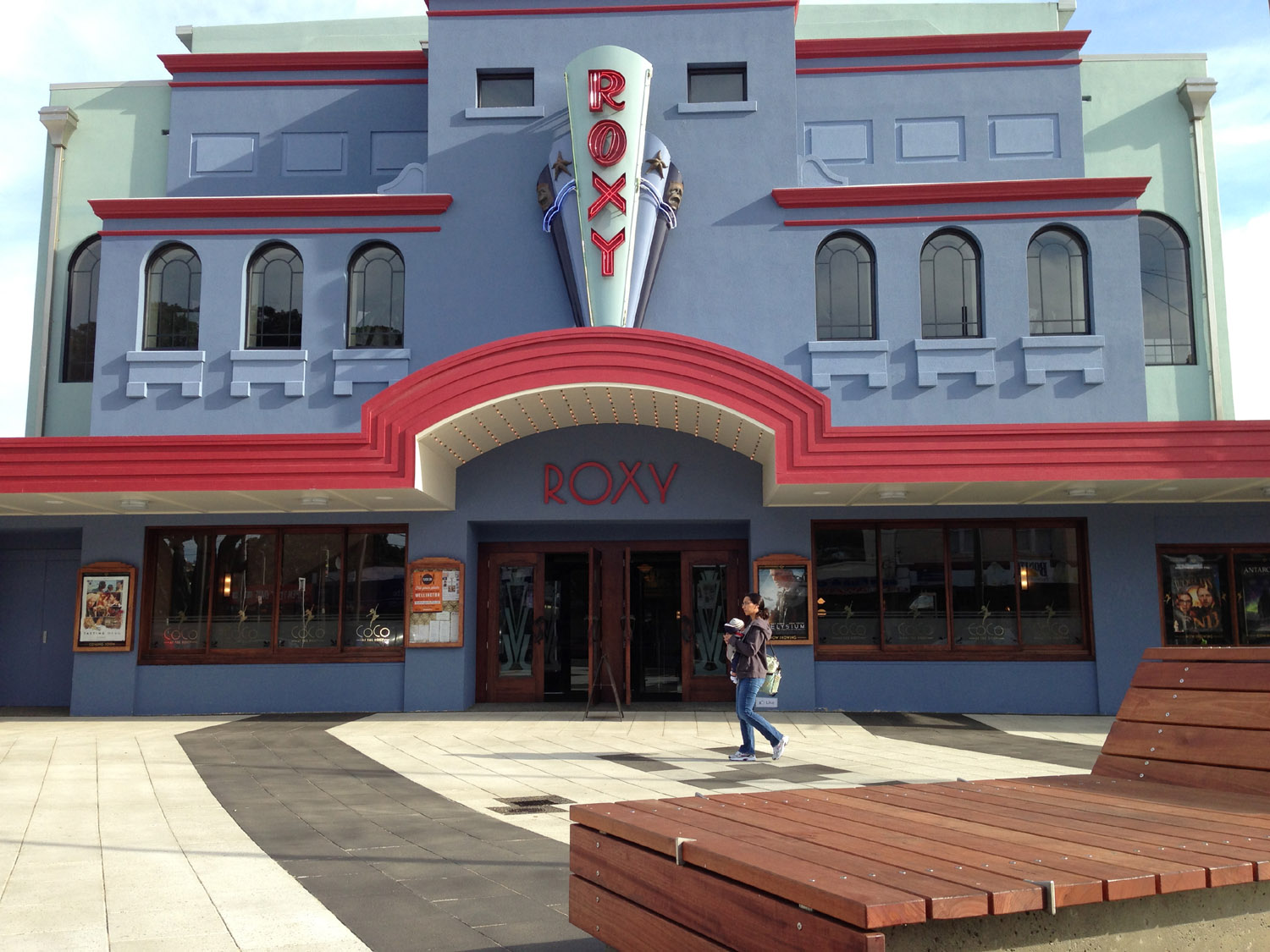 Roxy Cinema, Wellington, New ZealandBuilt in the 1920's for Silent Movies, the Roxy Cinema is well known in Wellington for its state-of-the-art screens and retro glamour.

Converted into a shopping centre in the 1960's, the Roxy re-opened its cinematic doors in 2011, following a year long refurbishment project.

Part of the project included rejuvenating the 700m² area of paving outside the entrance of the cinema. The area was paved with 600 x 400mm Veneto slabs and was pointed with the renowned flowable grout, Flowpoint from Ultrascape.

Specified by Wellington City Council and supplied by Horizon International, Flowpoint is an independently tested and approved flowable paving grout.

It is fast and efficient to apply, and easily meets the demands of heavily trafficked areas, such as leisure complexes, as well domestic paving environments.

Suitable for almost all paving types, including Yorkstone and granite, paving grouted with Flowpoint can be opened to pedestrians in just 1 hour and vehicular traffic in 4 hours, minimising disruption.

Mixed easily on-site with water, Flowpoint can fill joint widths of 5-50mm and joint depths of up to 200mm in one pour, leaving a perfect, stain-free finish.

With a proven track record spanning over 25 years, Flowpoint has been used in many countries around the world including the United Kingdom, Sweden, Cyprus, Norway, Belgium and Poland, and has been used for a variety of projects including high street rejuvenation, driveways, train stations, and famous hotels such as the Savoy and Marriott.

To find out more about Flowpoint, and the other materials available in the Ultrascape mortar paving range, please contact us using details listed below.