Specially Designed Denso SeaShield System For Grangemouth Jetty
Winn & Coales (Denso) Ltd solved a new challenge when Forth Ports issued a contract for refurbishments to one of their Grangemouth jetties on the Firth of Forth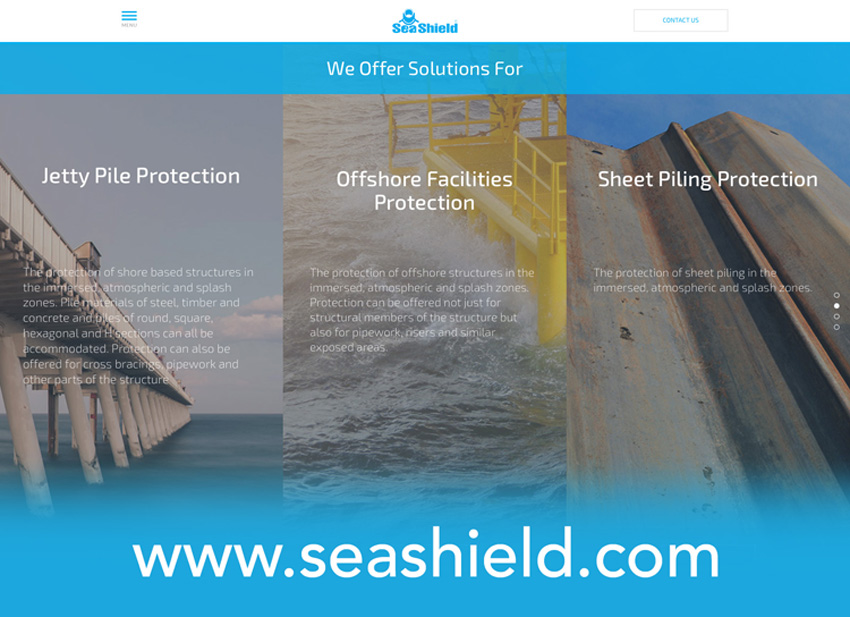 Denso SeaShield System For Grangemouth JettyThe contract required Denso's SeaShield 2000FD System to be applied within the splash zone from the underside of the jetty to 500mm below the low water level on 77 piles. Application was carried out by contractors Gareloch Support Services GSS Diving, with Consulting Civil Engineers, Wallace Stone, supervising the installation for Forth Ports.

Sixty-seven of these piles were regular Frodingham No.4 type octagonal piles, which the normal SeaShield 2000FD System is designed to accommodate.

However, the ten piles on the link to the shore were of the Larssen BP 2N Type which have an unusual 'clutch type' arrangement. Engineers at Winn & Coales therefore had to design a variation to the system to ensure that the SeaShield 2000FD System was suitable for the protection of these piles.

After inspection and measurement on site Winn & Coales carried out trials leading to the design of HDPE fillet pieces which were manufactured so as to form a profile on the piles ensuring a good fit of the subsequent SeaShield 2000FD System.

This project once again demonstrates Winn & Coales (Denso) Ltd's ability and flexibility to supply systems which provide long-term anti-corrosion protection to marine structures.

The Denso SeaShield 2000FD system, now used globally in many marine structure protection applications, begins with the application of Denso Paste 105. This is followed by Denso Marine Piling Tape and then HDPE jackets which are put into place with stainless steel fixings.

Denso Marine Piling Tape, a cold-applied petrolatum-based tape for application under water, is the primary anti-corrosion protection in the SeaShield system with over a 35-year proven record. The jackets will also give abrasion protection for the tape system.