Inciner8 Produces Its First Waste Incinerator Fired On Renewable Energy
Inciner8 continue to strive to fulfil market demands by making waste incinerators one of the safest, and in some cases, the only available waste treatment solution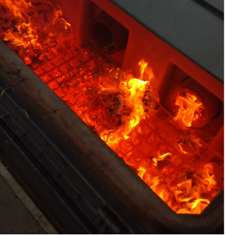 Inciner8 advance their environmental commitments by accepting the challenge to design their first incinerator that uses renewable energy source as a fuel.

The popular multipurpose incinerator model A1600x was used a basis for the development.

Project Manager Nikola Vujec said:

"In efforts to adopt a new energy source for our incinerators, we succeeded to keep all the main characteristics of our standard incinerators such as high temperature incineration, re-burn of emissions, along with the standard energy recovery option. To move forward we looked at ways to provide more economically feasible and environmental friendly solutions for waste incineration, the answer to this was to incorporate wood pellets. Wood pellets provide an economical and sustainable energy source that produce fewer CO2 (carbon dioxide) emissions and burn cleaner than any non-renewable fossil-based fuel"

The first unit has been installed in a Croatian poultry slaughterhouse and it is burning all animal by-product waste produced from slaughter house meat processing. We are delighted to have made this important leap, and this further proves our position as trend setter".