Return Of Potato Sugar Testing Kit
After a break of several years, a potato sugar testing kit is once again available from potato quality equipment specialists Martin Lishman Ltd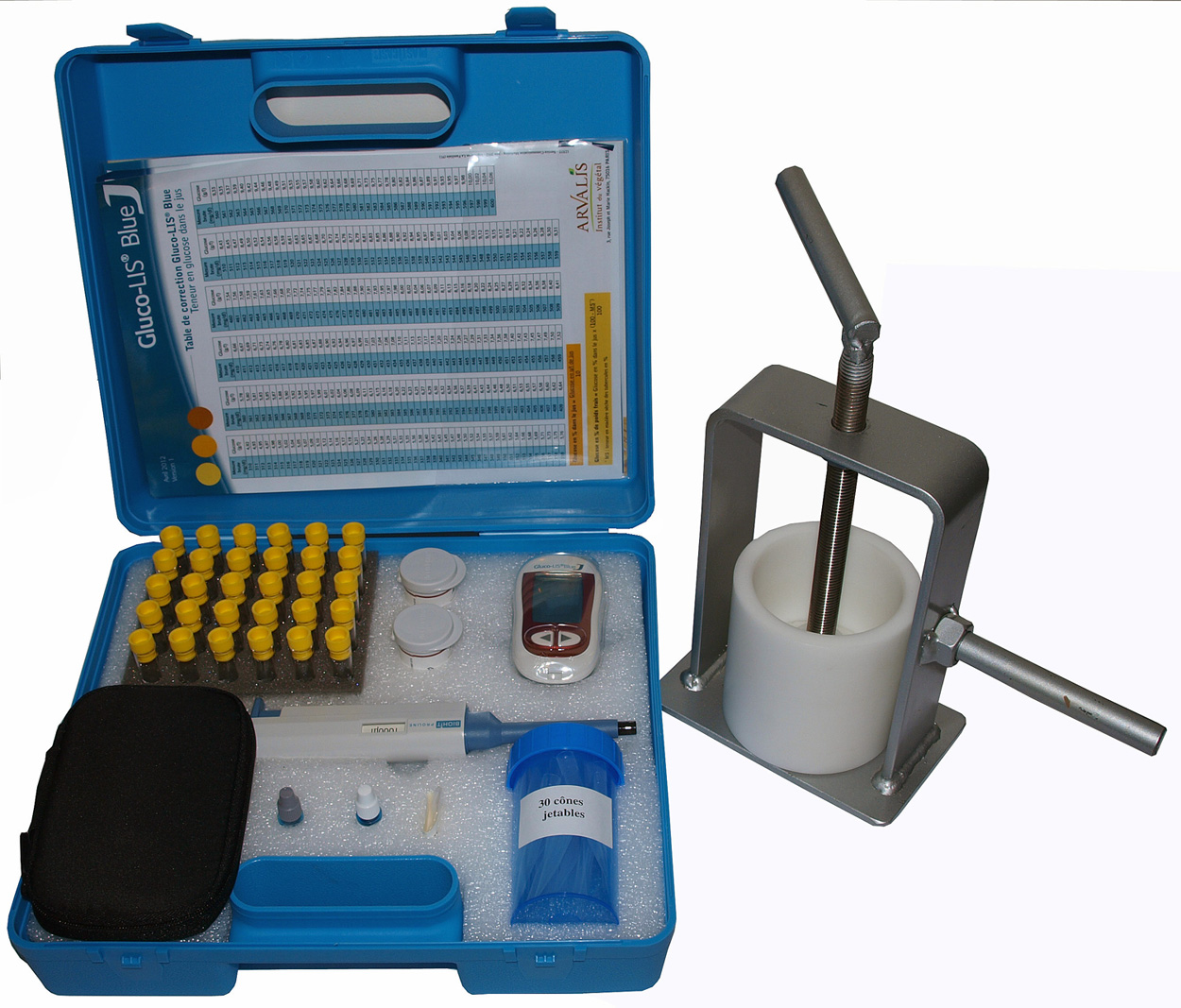 Glucolis Blue Sugar Testing KitThe new kit, known as Glucolis Blue, makes it possible to carry out on-the-spot evaluation of optimal harvesting dates for potatoes destined to become crisps or French fries. Soluble glucose levels in different varieties can also be assessed regularly and easily, providing valuable input to storage management decisions.

Based on the technique used by diabetics to test their own blood sugar levels, the original Glucolis kit disappeared when the reader being used was superseded by another model. After an intensive programme of testing and re-calibration, technicians eventually found a way to make the new model provide the same accuracy of glucose readings in potatoes as before. The testing method is reckoned to be 97% accurate when compared with an expensive enzyme test which can take up to 2 weeks to carry out.

"It is well known that glucose levels can play an essential part in the culinary and technological quality of potato tubers", says Dr Gavin Lishman. "It is also recognised that sugar content depends on variety, maturity at harvesting and storage conditions. Glucolis Blue is easy-to-use and requires no special training to use. Producers can optimize their production schedules so that harvest times, storage temperatures and potato handling can all be planned to ensure the highest quality possible."

Glucolis Blue is supplied with all the equipment needed to carry out the glucose tests, including a robust potato juice extractor. Each test uses at least 20 tubers, representative of the bulk to be tested. There are enough consumables in the kit for 100 tests, which should certainly be sufficient for an analysis scheme carried out by an average size producer in a typical season. Replacement consumables are readily available or can be purchased by larger producers at the same time as the basic kit.

The complete Glucolis Blue kit can be seen at this year's Potato Europe show in Emmeloord and the Potato Event in Harrogate. It is available now from Martin Lishman Ltd at £675.