Centurions Set To Save Costs
One of Great Plains' Centurion drills is set to make a major impact on the profitability of an Essex farm by reducing the amount of cultivation needed ahead of the drill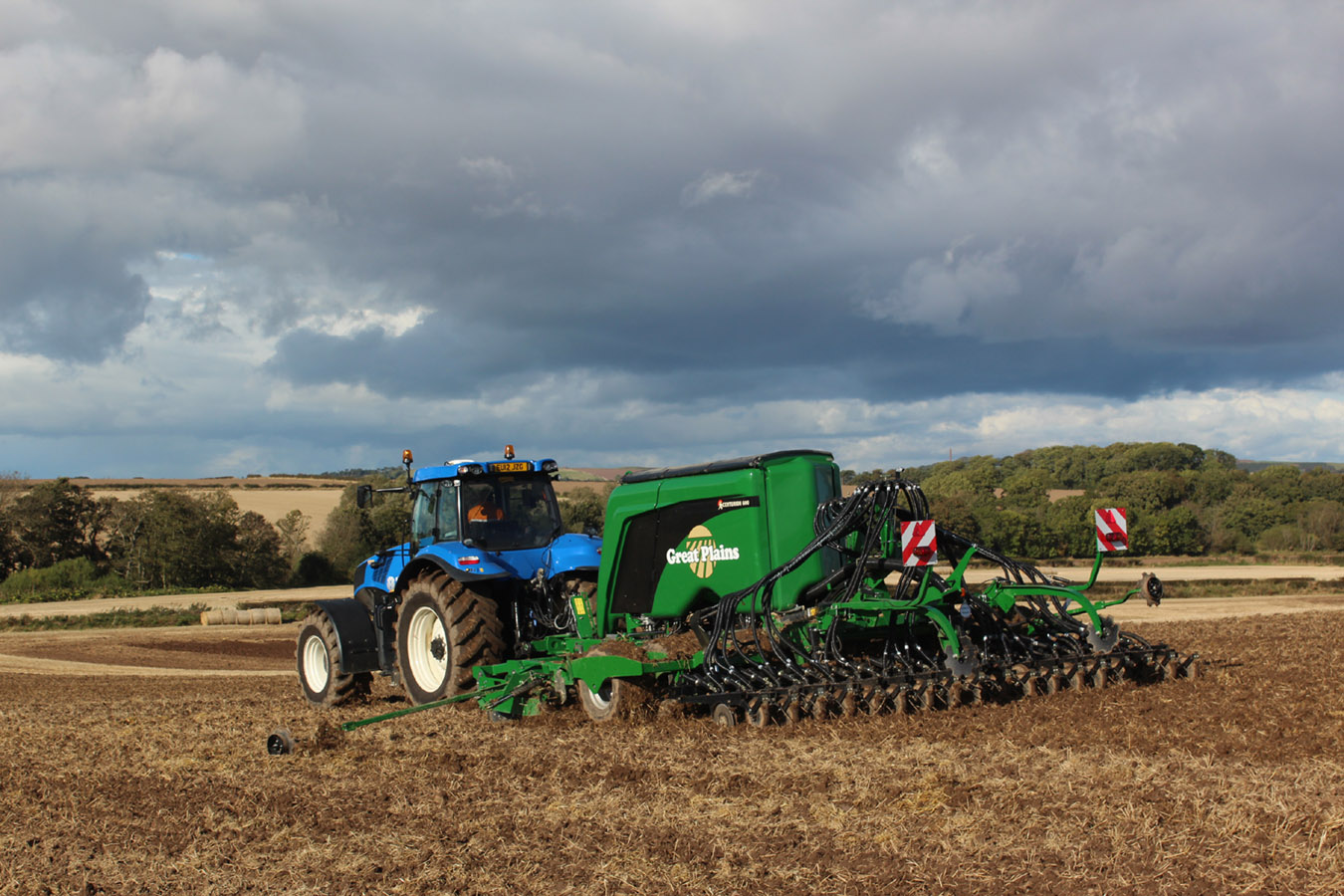 The Centurion Is Set To Cut Costs For UsersMichael Symons bought the drill to work at Grange Farm, Latchingdon, Chelmsford, Essex following a successful trial this spring: "We previously used a tined drill but it simply would not work last autumn, so we talked with Ernest Does and decided to try the Centurion this spring.

"It drilled 200 acres for us – a mixture of spring barley, oats and linseed – and the crops all look very good, and if we hadn't had the drill I am not sure we would have got anything drilled at all. We did one pass with our Simba X-Press this spring and then drilled.

"We did 80 acres of drilling for a neighbour who had left the stubble overwinter. We spread the straw with a hay tedder, then did one pass with the X-Press then drilled, and the crops look very good".

In the longer term they expect the drill to help reduce crop establishment costs.

They prepared seedbeds for their old drill with two passes of the X-Press and one with a power harrow: "We think the Centurion's cultivation ability will enable us to cut out the power harrow pass, and possible one of the X-Press passes as well, which would make a major contribution to reducing our costs".