Cereals Launch For New Cultivators
Great Plains' new range of market entry cultivators were the centre of attention on the company's stand at a successful Cereals event, where the company did healthy business on both days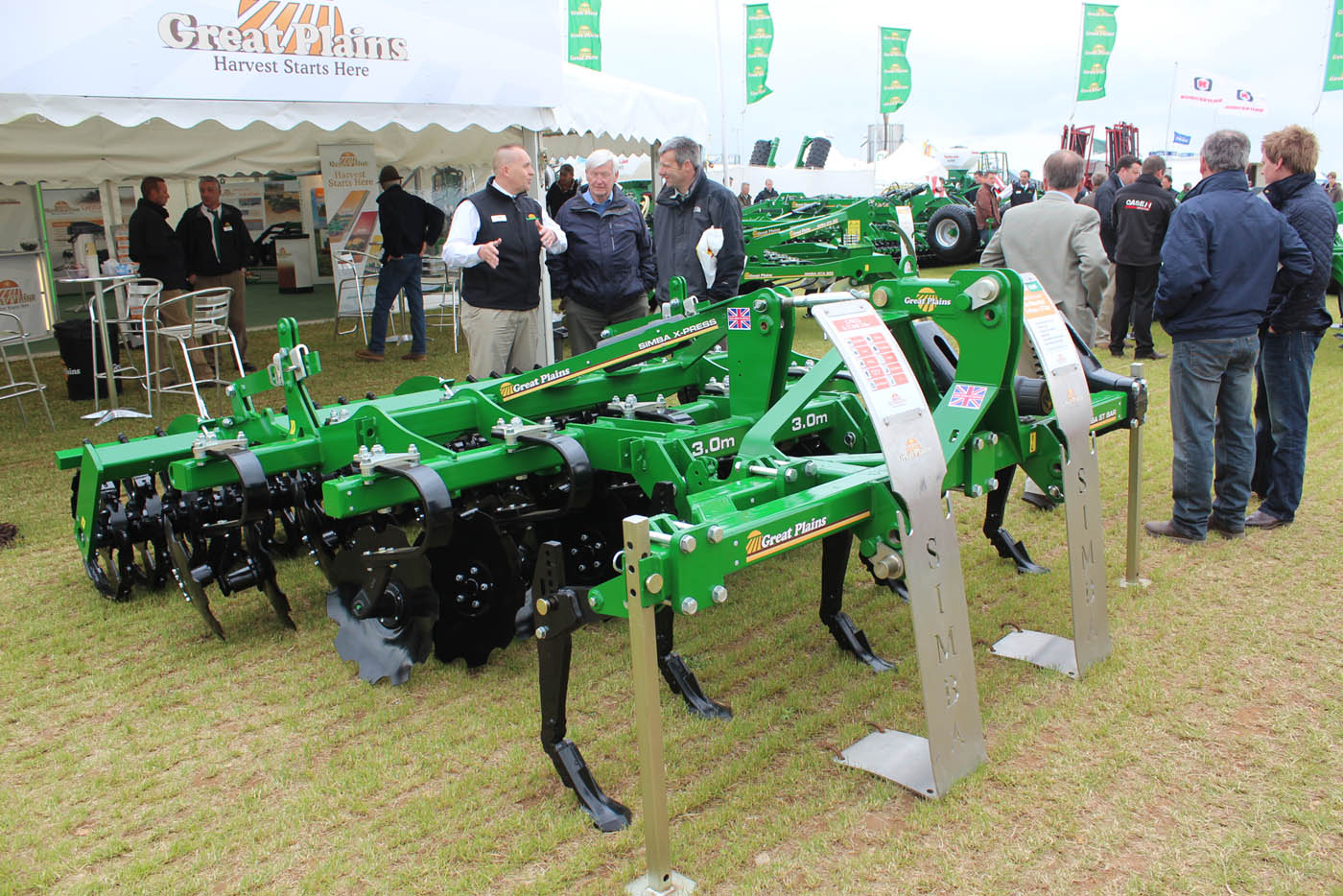 3m X-Press and ST BarAnd with so many farmers contemplating how to restructure damaged soils this autumn, machines like our SLD and DTX were also subject of plenty of enquiries from stand visitors.

"Our stand was very busy both days, and we are very pleased with the level of enquiries and interest from customers, who were generally in very good mood considering the problems they have had to overcome in the past year", says David Holmes, UK Sales Director.

"The new market entry specification machines were very well received by both farmers and dealers. Many of them complemented us on the greatly extended range of rear rollers that we now offer, and the fixed angle of the disc angles which mean these versions of our machines are both lighter and cheaper than the full specification models. They say they will appeal to farmers who do not need the level of sophistication or adjustability of the main models.

"We also received a good number of enquiries for the Centurion drill, which is highly encouraging as sales are increasing healthily, and we are getting excellent feedback from users in the UK and across Europe".