Multiphase Technology 2013 A Flyaway Success
Delegates from around the globe headed for the glitz and glamour of Cannes on the French Riviera to the premier event in the oil and gas multiphase flow calendar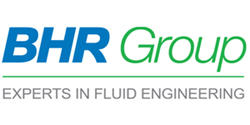 Now in its 30th year, the Multiphase Technology Conference and Exhibition remains the 'go to' event for those wanting to hear about the latest applications and engineering developments, and share their views with world experts and leading practitioners.

Not even strike action by French Air Traffic Controllers could stop most of the delegates getting to the event nor dampen the feel good factor that made this the most successful event in recent times.

In his opening address Sam Kashou, Chevron Energy Technology Company set the scene with the provocative title "Multiphase Flow, Flow Assurance, Dynamic Modelling … Why Bother?" In his presentation he looked at the nature of multiphase flow and shed some light on why it is important to predict what actually happens in the pipelines at flowing conditions. He talked about why multiphase flow is sometimes difficult to predict and then offered an insight into the new challenges that both modellers and practices will need to seek solutions to.

The topics spotlighted by Sam were picked up in many of the papers which covered a wide range of multiphase and flow assurance topics. We must congratulate Milos Birvalski, who was recipient of the prestigious BP Best Paper Award and cash prize for the paper titled:

'Particle image velocimetry measurements in stratified air/water flow in a horizontal pipe', M Birvalski, M J Tummers, R Delfos, Delft University of Technology; R A W M Henkes, Delft University of Technology and Shell Projects & Technology, The Netherlands.

The award was presented together with a cheque for £500, by Dr Trevor Hill whom himself attended the first conference way back in 1983.

The full list of papers will be available to purchase shortly at www.onepetro.org

The technical programme and exhibition was complemented by social and networking programmes in the evening for which we thank our sponsors. Pictures from both can be found at:

http://www.bhrconferences.com/multiphasetechnologyeuro2013.aspx

In his opening and closing addresses the Conference Committee Chairman, Dr Alex Hunt reminded delegates of the changes we have seen in the wider world - Bill Gates announces Microsoft Windows, the Last Deloreans were produced in 1983, Challenger makes its first flight. He reflected on the equally important changing developments in multiphase field and the need for the sector to act in concert to meet the new and emerging challenges cited in Sam's opening address.

On a final note, the BHR Conference Organisers would like to thank the technical committee, sponsors, exhibitors and most importantly delegates for their continued support and enthusiasm for this event and look forward to meeting you in Banff, Canada at Multiphase North America in June 2014.