Abacus Leading The Pack With The RFU Framework
The introduction of the RFU Framework was an important step in protecting UK Rugby facilities, encourage membership and grow the game in the communities around them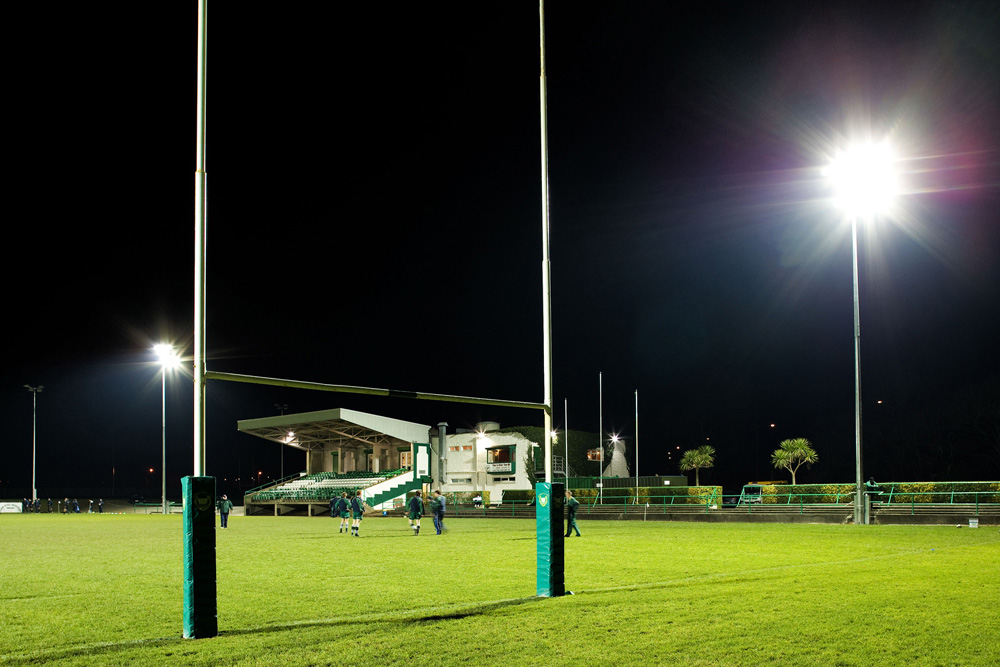 Greystones Rugby ClubPart of this framework is to assist with upgrading or installation of Floodlighting. With a long heritage of supplying high performance lighting to all sports, including Rugby, Abacus quickly became an approved supplier under the RFU Framework.

Funding is a major issue to almost every club and this is where the RFU framework, working with other key bodies such as Sport England, can help. However planning restrictions and objections prevent a significant number of clubs being able to install the projects becoming any more than a dream.

Sports Lighting Sales Manager, James Brunt, commented "Often the biggest issues are before we even have an order! Planning restriction and objections present different challenges for each and every club. We work hard to design our way around the issues and work with the club and overcome the objections."

Under the RFU framework, Abacus are one of a select number of approved lighting suppliers who will provide lighting compliant to the RFU specification. However the Abacus expertise on the wider project issues that helps clubs overcome local planning restrictions which has seen Abacus become the lighting supplier of choice.

Brunt further commented "Where we really help the clubs is by being able to assist them with the whole process from start to finish. Sure there are people who can sell you the lights, but what we give is the whole package from start to finish all done by skilled Abacus people. From Consultation, Design and Manufacture through to Installation and Maintenance, all of which is in house. We call it our Abacus Advantage"

Clubs which have recently benefitted from this collaborative approach, under the RFU Framework include: Wadebridge Camels RFC; Oakham RFC; Trowbridge RFC; Ramsey IOM RFC.