BHR Group Joins The British Fluid Power Association
Demonstrating its commitment to all aspects of the hydraulic and pneumatic industry, today BHR Group announced it has signed up to become an associate member of the British Fluid Power Association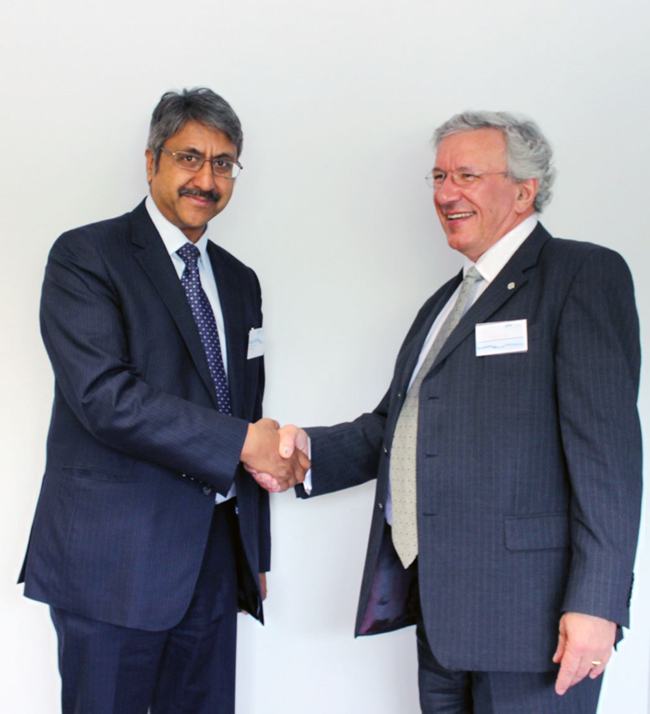 BHR Group is an independent industrial research and technology organisation specialising in the application of fluid engineering to industrial processes.

The company provides:

• independent and specialist contract engineering consultancy
• research
• testing
• product development services

The company is a world class expert in the physical and chemical behaviour of fluids and their interactions with each other and their surroundings. It has over six decades of expertise in high pressure engineering, sealing and hydraulics. Combined with its capabilities in computational and physical modelling, BHR Group offers an integrated fluid engineering consultancy service.

Richard Galka, Sales Manager within BHR Group said, "We are delighted to be members of the BFPA as we have a long and established track record of working with clients in the hydraulic and fluid power sector. We are particularly looking forward to engaging with other suppliers to the fluid power industry. Here at BHR Group, one of our many specialisms is optimising and testing client components and systems, and so we endorse the sentiments expressed by Ian Morris, BFPA Director, in the 'Quarries & Mines' publication, 2013. British engineering is a growing sector and enjoys an excellent global reputation. It therefore requires all engineers to invest in training and R&D in order to provide the very best products and services to our customers."

The BFPA represents hydraulic and pneumatic businesses commercially and technically throughout the UK. With some 240 Distributors and Manufacturers in membership, the BFPA is a true full service Trade Association. In whatever section of the Fluid Power industry your interest lies be it technical i.e. Electrohydraulics, Pneumatic Controls, Motion Control, Linear Motion, Accumulators, Pumps and Motors, valves, Pneumatic and Hydraulic Cylinders, Seals, Hose and Fittings, Safety and Training, or commercial such as Overseas Exhibitions, Statistics, Political lobbying, European Directives and Guidelines, the BFPA has something for everyone.