Victor Self Priming Pumps For Machine Tool Coolant Recovery
Large high value machine tools rely on a continuous and unbroken stream of fresh coolant to the cutting areas.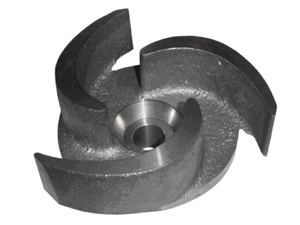 As the contaminated fluid returns back it flows down into a large sump where it is cooled and filtered before being pumped back into a separate tank, ready to reuse.

This recovery pump stage can be difficult as the pump must be able to handle contaminated fluid at often varying viscosity. Also many machines require the pump to be self-priming and capable of developing a reasonable discharge head.

The Victor S50 G31T pump is idea for this application, it has an inherently robust construction and being compact has a small foot print. The design uses an open, vortex type, non-clogging impeller which can handle entrained particles and the replaceable wearing design ensures that the pump gives a very long running life. The S50 is also self-priming and easily capable of delivering the required duty flow of 400 litres/min at 12m delivery head.

The Victor S pumps are available in cast iron, stainless steel and in some sizes also bronze. They can also be supplied as ATEX certified versions for use in zone I areas.