Great Plains Offers New Specification Machines
Great Plains is extending its cultivator ranges with the launch of new specification versions of its popular Simba ST Bar, X-Press, DTX, SL and TL cultivators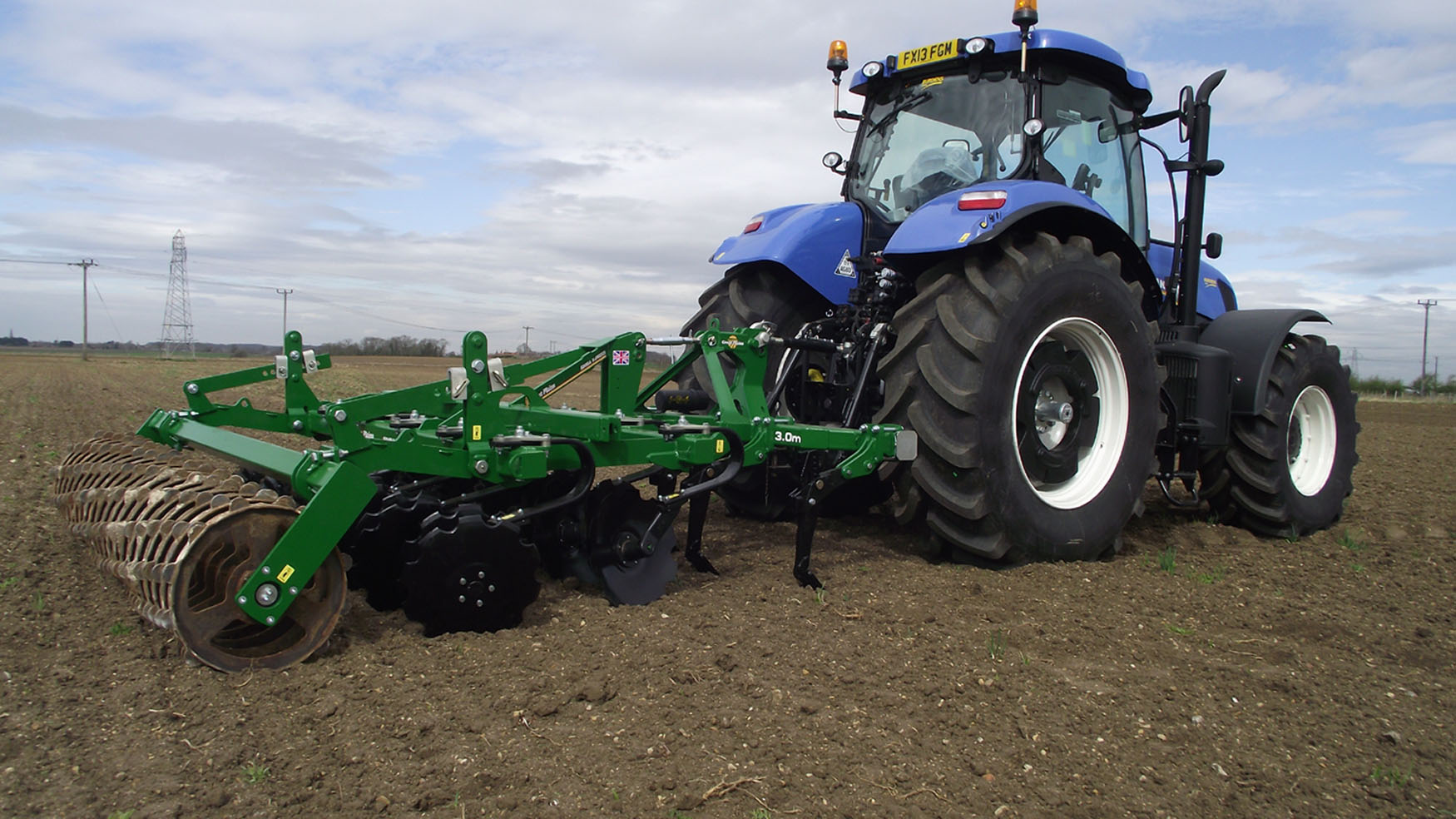 Great Plains are also adding other new options for its Flatliner and SLD models.

The new options are expected to appeal to farmers in both the UK and Export markets who farm consistent soils and who do not require the full adjustability of working elements that the company offers across all its models.

Significant additions to previously offered specifications will include shear bolt leg protection; bolt-on points; fixed angle cultivating discs and a wider choice of rear rollers. These changes will make the machines simpler and lighter, and be reflected in their price.

"Where farmers are working different establishment systems and soil types; need significant stone protection or use rotations that include crops producing high trash levels, then the adjustability of existing Great Plains Simba machines is important", says David Holmes, UK Sales Director.
More.

"But many farmers don't need that level of specification. These new options will make the machines lighter and offer selected cost reductions, which we hope will enable more farmers to benefit from Simba's design and component standards".

On the mounted Simba X-Press and ST Bar, purchasers will be offered shear-bolt protection of the ST and LD soil restructuring legs; bolt-on points; fixed disc angling and a choice of six rear rollers. Similar features for the company's folding X-Press models are currently undergoing field tests.

The Simba DTX 300 and 350 cultivators will also be offered with fixed disc angles and a choice of six rear rollers.

For the Simba SL range shear-bolt protection of the soil restructuring legs will be offered, as will bolt-on points. The SL400, SL500 and SL600 models will additionally be available with several roller options, including the HD roller launched at LAMMA.

The Simba TL300 and TL350 will now be offered with shear-bolt protected restructuring legs; fish-tail coverers as an option for the sprung covering discs and a choice of six rear rollers.

Both the Simba Flatliner 500 and SLD ranges will offer the LD (Low Surface Disturbance) tine as an option, with the SLD also available with LD tine frames in place of the traditional V-formation, these having been developed especially for one-pass oilseeds establishment.