Manufacturing Excellence Event At Renishaw
Renishaw, the global metrology specialists, are collaborating with TEAM Engineering and WEAF (West of England Aerospace Forum), to hold a Manufacturing Excellence Event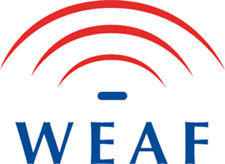 Manufacturing Excellence EventThe event will be held at Renishaw's New Mills headquarters in Gloucestershire on 10 April 2013. The event, which is targeted at companies involved with aerospace design and manufacture, will include representatives from Rolls-Royce, Renishaw and Siemens.

By adopting advanced engineering techniques and operating according to best practice procedures, businesses can become significantly more profitable. The utilisation of such technologies allows companies to align themselves with the efficient manufacturing techniques used by large aerospace OEMs, such as Rolls Royce, elevating them in a suppliers list.

The Manufacturing Excellence event will include presentations from various experts in the field of manufacturing process improvement, as well as case studies of companies who have already adopted the latest manufacturing techniques, and the success they are experiencing as a result. The delegates will come away with a clear vision of best practice and techniques, which in conjunction with hardware, software and training developments, will significantly improve manufacturing efficiency, reduce costs, reduce scrap, and offer traceability through digital recording of changes.

The event is targeted at Change Managers, Operations Directors, Managing Directors, OEM Relationship Managers, Business Managers and Engineering Managers, who will have the opportunity to ask any questions about advanced manufacturing techniques of the various experts speaking on the day. Speaking at the event will be representatives from Rolls-Royce and TEAM Engineering, supported by Siemens, as well as leading engineers from Renishaw, WEAF and TEAM Engineering.

To sign up for the Manufacturing Excellence event, please visit http://www.renishaw.com/go/mee.