North West Manufacturer Doubles Turnover In 2012
North West based safety shower and eyebath manufacturer Showers & Eyebaths Services has seen turnover more than double to £2.5 million in 2012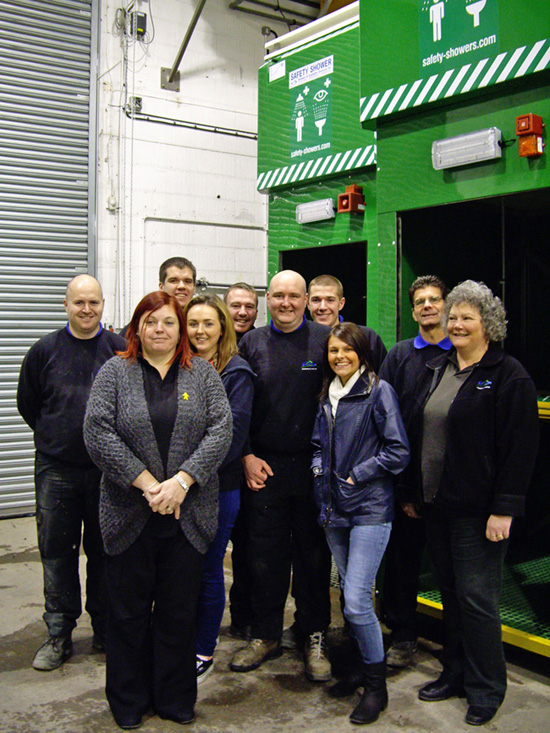 Showers & Eyebath Services TeamBased in St Helens, Merseyside, Showers & Eyebaths Services is seeing a significant global demand in quality safety protection to meet the world wide increase in oil and gas exploration, drilling, mining and quarrying in ever more extreme environments.

Janet Dickinson, operations manager at Showers & Eyebaths Services said: "We have spent the past three years investing in a more robust marketing strategy which has included gaining the necessary accreditations and certifications to supply to countries such as Russia (GOST), USA and Canada (CSA) and countries across Europe. We are now seeing a significant return in this investment as 2012 has been huge for the company.

"We have also grown a strong network of overseas distributors which sees us providing safety tank showers and mains fed showers to many of the major international oil, gas, utility and petrochem companies whilst still maintaining a healthy portfolio of UK companies.
"There is huge pressure both here in the UK and internationally to provide the best, most efficient safety equipment for a diverse range of environments including those which are hazardous and inhospitable.

"We are constantly looking at what the market demands and, in terms of innovation in emergency shower design, we are a market leader. Our methods of design and manufacture mean we have the flexibility to react quickly and decisively to be able to meet the needs of industry."